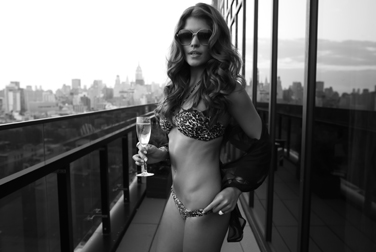 It's no secret that an increasing numbers of older Americans are seeking cosmetic surgery. Many surveys have been conducted to understand their concerns about aging such as health, experience in the workplace, social relationships and so on. A recent poll of 2000 Americans that examiner.com reported on found that 90% of older women seek cosmetic procedures because they were under pressure to maintain a youthful appearance. The findings of the survey helped plastic surgeons understand the aspirations of this patient segment – which is crucial to help them achieve their goals.
The survey showed that both men and women were concerned that aging would detract from their looks, and men said that it would affect their career. Most people made efforts to stay healthy with fitness programs, a healthy diet and measures to reduce stress and felt younger than they actually were. This made them want to look younger too.
The main findings of the survey are as follows:
Women consider 30 the age that they looked best and men felt that their best-looking age range was 34.
About 42 percent of the women polled said they would consider injections or surgery for cosmetic reasons. Only 18 percent of the male respondents reported they would choose to have these procedures.
About 5% of the respondents had had a cosmetic surgery or injections to restore their youthful looks.
When women are more likely to have facial rejuvenation procedures, the interest in this among men is also growing.
While lower limited facelift surgery, eyelid surgery, breast augmentation and liposuction are among the most sought-after cosmetic procedures among women, for men, it was mostly eyelid surgery and liposuction to resolve love handles.
The fact that cosmetic surgical practices are seeing an inflow of older patients indicates as the survey points out, that aging is indeed an emotional touch point for both men and women it comes to physical appearance.
Older adults often hesitate to have cosmetic surgery for fear of complications. A study recently published in Aesthetic Surgery Journal which aimed to determine the incidence of postoperative complications in elderly cosmetic surgery patients (age 65 and older) allays these fears. The researchers reported that cosmetic procedures in this segment, including octogenarians, are safe and have an acceptable complication rate compared to younger patients.