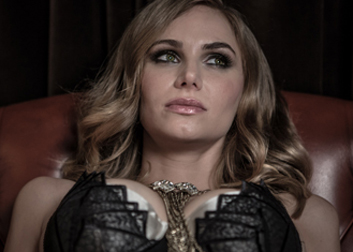 More and more women are opting to have breast augmentation in NYC to enhance breast volume and contour, to correct asymmetry, and for breast reconstruction after mastectomy. According to the American Society of Plastic Surgeons (ASPS), breast augmentation retained its position as the top cosmetic surgical procedure in 2017 and up to 300,378 procedures were performed that year. Breast augmentation in New York City is performed using FDA-approved implants.
Market Research Future provided a comprehensive assessment of the breast augmentation implants market recently, which includes qualitative and quantitative insights, historical and forecasted data, and competitor and regional analysis from 2018 to 2023. According to the report, the primary customer base for breast augmentation procedures include women belonging to middle- and high-income families. The World Bank estimates that the global annual disposable income per capita for women is expected to increase at a CAGR of approximately 6% over the forecast period, which will drive the expansion of the breast implants market globally.
Factors driving the growth of the breast implants market and breast augmentation procedures in populations across the world include:
Rising demand for beauty treatments and anti-aging related cosmetic procedures
Increased focus on physical appearance
Development of new breast implants
Increased availability of favorable cohesive silicone breast implants
The rise in the prevalence of breast cancer and the availability of wide range options for breast implants are also fuelling the market's growth. According to breastcancer.org, nearly 266,120 new cases of invasive breast cancer are expected to be diagnosed in women in the U.S. in 2018, along with 63,960 new cases of non-invasive breast cancer. Breast reconstruction is surgery to create a new breast shape or mound. It involves using autologous tissue or prosthetic material to construct a natural-looking breast. Often, this includes the reformation of a natural-looking areola and nipple.
The global breast reconstruction & augmentation market is segmented based on type, product type, end user, and region.
On the type basis, the market is segmented into
Implant reconstruction
Autologous or "flap" reconstruction
On the basis of product type, the market is segmented into
These breast implants come in different sizes and shapes in the market, and the most appropriate one is chosen in keeping with the patient's requirements. If the implant leaks or ruptures at some point of time, then it must be replaced. According to the ASPS, silicone implants were used in 87%, and saline implants in 13% of all breast augmentations performed in 2017. Silicone-gel breast implants are popular as they involve less wrinkling or rippling, and offer natural-looking outcomes.
On the basis of end user, the market is segmented into
Hospitals & clinics
Ambulatory surgical centers
Cosmetic surgery centers and others
The report analyzes product capacity, production, value, consumption, market share, and growth opportunity in key regions such as America, Europe, and Asia-Pacific. According to the report, the Americas account for the largest regional market owing to the increasing number of cosmetic procedures performed annually, rising number of clinics, and the wide availability of skilled specialists. A number of players are focusing on research and development to incorporate various new technologies to overcome issues associated with existing implants. Europe is anticipated to be the second largest market for breast implants during the forecast period. The Asia-Pacific region is expected to exhibit high growth owing to the reduced cost of implantation procedures.
Some of the key players in the global breast reconstruction & augmentation market are Allergan Inc, Sientra Inc, GC Aesthetics, Mentor Worldwide LLC (Part of Johnson & Johnson), Establishment Labs, Polytech Health & Aesthetics GmbH (Deutsche Beteiligungs AG), Groupe Sebbin SAS, HansBiomed Co. Ltd, Laboratoires Arion, Cereplas, Ideal Implant Inc, Shanghai Kangning Medical Supplies Ltd, Guangzhou Wanhe Plastic Materials Co. Ltd and others.