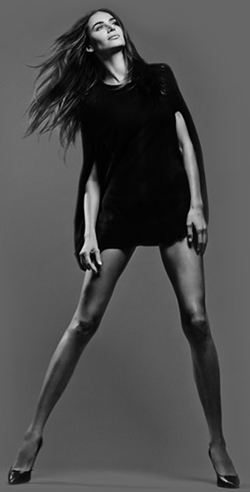 Looking to get ready to welcome the summer with firm, well-toned thighs? If your diets and exercise regimens have accomplished your goal, then think about getting a thigh lift. This cosmetic surgical procedure is a great option to contour the thighs and make them proportional to the rest of your body. The procedure is part of body contouring treatment after bariatric (weight reduction) surgery. The latest statistical report from the American Society of Plastic Surgeons (ASPS) shows that the popularity of the procedure has surged during the past decade, with a 64% increase since 2000.
The availability of advanced techniques has contributed to the popularity of the treatment. It involves enhancing the overall contour of the thighs by targeting inner thighs, the upper thigh area, and, if necessary the hip/saddlebag area too. You are an ideal candidate for the treatment if you
Have folds of excess skin in the thigh area following excessive weight loss
Are in good health with no serious medical issues
Have realistic expectations about the outcome
Of course, as with any type of surgery, thigh lift also comes with risk of complications. A reliable surgeon will inform you about the benefits as well as the risks of the treatment so that you can take an informed decision. However, the good news is that new research has found that complications can occur after thigh lift surgery, but they are usually minor. The study was published in the January issue of Plastic and Reconstructive Surgery®, the official medical journal of the American Society of Plastic Surgeons (ASPS).
According to the lead researcher, an ASPS member surgeon, "Wound complications in medial thighplasty are common, but most are minor and can be managed without re-operation".
The study analyzed the experience with medial thigh lift of 106 patients with massive weight loss, mainly after bariatric surgery, which included 90 women and 16 men of average age 45 years.
About 68 percent of patients reported some type of complication after the procedure
The complication rate differed based on the extensiveness of surgery
Common issues were minor wound healing problems related to wound closure and fluid collection or seroma
Most minor problems were managed without the need for any further surgery
Only 6 % of patients had complications that needed additional surgery and 14 percent underwent optional surgery to improve their cosmetic results
Infections were seen among certain category of people such as older patients, those undergoing liposuction in combination or with low thyroid function
The researchers concluded that complications can occur in thigh lift surgery, but that they are mostly wound healing issues which get resolved over time.
According to them, "Despite these considerable challenges, massive weight loss patients also stand to benefit immensely from contouring procedures". They believe their results will be useful in helping plastic surgeons to counsel patients on what to expect after thigh lift surgery.