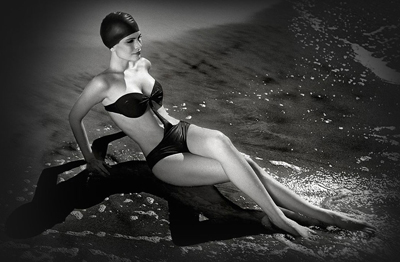 Many women get inspired to have body contouring in NYC by celebrities who post pictures of the svelte bodies on social media. For instance, reports say that the Kardashian effect has had a substantial influence on the demand for plastic surgery among millennials – those ages 18-34. Photos of celebrities as well as the prevalence of plastic surgery on TV are reported to have fuelled interest in breast implants, facelifts and tummy tucks. Now, according to Hollywood Reporter, supermodels are inspiring women to focus on a new area – the legs.
The report says women are looking for leg procedures are drawing from the inspiration from supermodels like Bella Hadid and Jennifer Lopez. The latest fad is "thighlighting" which involves a combination of procedures such as thigh lifts, calf implants, contouring of the inner and outer thighs, and liposuction. Thighlighting provides a full leg makeover. It accentuates the long look of the legs and results in thinner, shapelier legs.
The thighs are a common area for concern among women because fat accumulates fast in the thighs and refuses to go way despite diet and exercise. Thigh lift surgery is a great option to get rid of the excess fat and sagging skin in this area, especially for women who have lost a lot of weight and have flabby skin. The procedure improves skin laxity and provides a smoother appearance and improved, tighter contour. Different types of techniques are available to plastic surgeons to perform and customize the thigh lift procedure to meet the specific needs of each patient.
Thighlighting procedures all are not surgical, that is, non-surgical or minimally invasive procedures can be used. CoolSculpting NYC is a noninvasive option that literally freezes your stubborn fat cells to death so that your body can eliminate them naturally over time. This procedure can remove fat from the legs.
NYC plastic surgeons also perform thigh lifts using BodyTite™, an innovative Radiofrequency Assisted Liposuction (RFAL) device. The procedure simultaneously firms and tightens skin quickly, with minimal risk and downtime. This superior body contouring device tightens the underlying muscles and reduces saggy skin with negligible scarring. If there is a substantial amount of fatty tissue in the thigh area, liposuction of the surplus fat either prior to or in combination with the surgery is recommended by experienced plastic surgeons. Choosing minimally invasive and/or non-surgical treatments would reduce the pain and swelling after the procedure.
If you want to go in for a leg makeover, choose an AAAASF accredited plastic surgery practice that has experienced and skilled plastic surgeons. Reliable surgeons evaluate patient considerations and provide customized treatment to help them achieve their aesthetic goals.