Pregnancy and childbirth are the most joyful, exciting and emotional occasions in a woman's life. At the same time, due to hormonal fluctuations and physical changes it can also result in alteration of the body contour. Changes in physical appearance could lead to loss of confidence and self-esteem in many women, and they may often seek effective measures to restore their pre-pregnancy body. Women may consider plastic surgery solutions for body contouring in NYC to address their aesthetic concerns such as removing stubborn fat, or correcting / re-contouring their body. But is plastic surgery advisable during pregnancy or post pregnancy?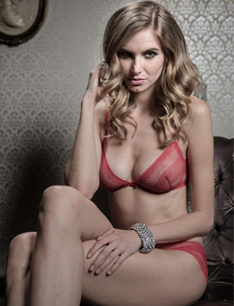 In most cases, plastic surgery is an elective medical procedure, which means you have a choice whether to undergo the procedure or not. According to an article from Verywell Family, elective procedures such as plastic surgery are not usually performed during pregnancy. This is mainly because the drugs that are used to sedate patients during surgery may be harmful to unborn children, especially those in the first trimester. Even after the first three months, surgery is always riskier during pregnancy because that is the time when a woman's body undergoes many changes as regards hormones, fat composition, blood circulation and so on, which cannot be accurately measured or predicted. All of those unknown factors make any operation, with the exception of a life-saving one, a huge risk to the lives of both the mother and the child. To ensure the patient is not pregnant, most plastic surgery centers perform a pregnancy test on all women of childbearing age immediately prior to surgery to prevent the patient who does not know she is pregnant from having surgery.
However, women who are willing to undergo plastic surgery procedure post-op to address their physical changes are typically advised to wait at least 6 months for better results. Physical changes after pregnancy and childbirth can be a concern, especially when a healthy diet and exercise regimen cannot address them effectively. In such cases, the mommy makeover procedure provided at NYC plastic surgery facilities would be an effective option to consider.
Women who are planning to have a child should wait until after pregnancy to have any plastic surgery procedure, especially mommy makeover. As an American Society for Aesthetic Plastic Surgery (ASAPS) report notes, pregnancy will stretch out the skin, lead to weight gain, and put some "baby fat" on the abdomen. So, women who choose to have lipolysis before pregnancy would enjoy only a short-term benefit. Therefore, the ideal option is to wait until you have finished having children. Moreover, women should wait until their body is fully healed after delivery to have a plastic surgery procedure such as liposuction. Liposuction surgeons recommend that women who have had a c-section should wait at least 6 months after delivery to have body contouring treatment.
The mommy makeover with its added advantage of combining multiple procedures at one go has become an increasingly popular body contouring option. It is a combination of procedures designed to resolve several postpartum changes such as loss of breast volume, breast sag and loose skin, excess skin in the abdominal area, stubborn deposits of fat in various areas, stretch marks, and wrinkles. The treatments typically included in this package are: tummy tuck, liposuction, breast lift and breast augmentation, as the most common areas of concern for many women are the tummy and the breasts. NYC plastic surgeons utilize advanced techniques and technologies to perform these procedures and improve all areas of the body affected by pregnancy with minimal scarring, minimal discomfort and short downtime.
Tummy tuck in NYC addresses excess fat and tightens the lax abdominal muscles to restore their natural contour. It's important that the patient is in reasonably good shape and has just excess skin and skin laxity. A certain degree of size change and sagginess in the breasts is common with pregnancy, which can be treated with Mastopexy or breast lift surgery that can lift uneven, sagging breasts and restore their youthful firmness and shape. Breast augmentation is a key element in the mommy makeover as it restores breast volume. Women who want to improve sagginess and enhance breast size may be advised a breast lift combined with breast augmentation as part of their mommy makeover. Liposuction treatment can address all problem areas with stubborn pockets of body fat such as the pelvic area, back, abdomen, hips, flanks, thighs, knees, and arms, with the use of advanced technologies such as Smartlipo, VASER lipo and BodyTite.
It's better to postpone the idea of getting a plastic surgery procedure during pregnancy and childbirth. A report in SMART BEAUTY GUIDE points out that "focusing on the health and development of the baby is the primary concern for most plastic surgeons, but the nips, tucks, and improvements shortly after the baby makes his or her way out into the world is where plastic surgeons typically feel they have the most to offer, safely."
If you are not pregnant and done with having children, you can consider plastic surgery for body contouring in NYC. Choose an AAAASF-accredited plastic surgery facility that provides the services of well-trained, experienced plastic surgeons. Such surgeons will perform a comprehensive evaluation to determine whether plastic surgery is a suitable option for you after considering important factors such as your overall health, how long it has been after delivery, whether you are considering another pregnancy, and so on. After determining your candidature for the treatment, they will create a customized treatment plan to help you achieve your aesthetic goals safely and effectively.