Hereditary factors, hormonal changes, obesity or the use of certain drugs can lead to breast enlargement in men. Male breast reduction in NYC is an effective option to address enlarged male breasts or gynecomastia. The procedure involves removing excess fat and glandular tissue, and in some cases, excess skin, to result in a flatter, firmer, well-defined chest.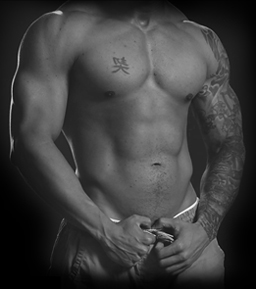 Up to 50% of men in the United States experience some degree of gynecomastia during their lifetime, according to the American Board of Cosmetic Surgery. The condition can present at any age and affect one or both breasts, and cannot be fixed through diet and exercise. Male breast reduction can safely and successfully address the concern. Male breast reduction in NYC is performed using minimally-invasive, advanced liposuction technologies such as the BodyTite (radiofrequency assisted liposuction) or the Smartlipo Triplex (laser-assisted). Surgeons use different types of procedures to address individual concerns. Proper preparation before the treatment is important for optimal outcomes.
Determine the procedure which will best address your specific needs – The American Society of Plastic Surgeons (ASPS) recommends that patients should first identify the procedure that can safely and effectively address their individual needs. To do this, you need to consult a plastic surgeon who is experienced in performing breast reduction surgery. The surgeon will assess your anatomy to determine whether the fullness in your chest is due to:

Excessive breast tissue
Excess fat, or
Both breast tissue and fat as well as loose skin around the areolas

Typically, older men and massive weight loss patients have fullness in the chest due to lose skin around the areola and this can be easily corrected with areolar reduction. On the other hand, liposuction can provide a smooth, flat chest for patients with pseudo gynecomastia (presence of excess breast fat). Gynecomastia patients have excess fat as well as accumulation of breast tissue and require a surgical excision of the tissue and fat removal. In addition to gland removal and liposuction, men who have lost a lot of weight may need some skin to be removed as well as treatment to lift the chest.

Healthy diet and regular exercises – The next tip to prepare for male breast reduction is to improve your diet and exercise regimen. If your condition is due to intake of a supplement, prescription medication or recreational drug, you will need to stop prior to surgery. If your full chest is due to excessive fat, you can cut weight by eating more fruits and vegetables, cutting sugar intake, minimizing the amount of alcoholic beverages you consume, doing 30 minutes of cardiovascular exercise at least three times a week, and doing resistance workouts with weights, bands or balls. These measures can reduce excessive fat buildup in the chest and eliminate the need for surgery. Even if your physician says you need surgery, following a healthy diet and a regular exercise regimen will boosts your overall health and promote healing and recovery.
Recovery – When it comes to recovery, the patients need to have realistic expectations. You are likely to have swelling and bruising for at least two weeks following procedure. Drains will be needed for 24 to 48 hours after surgery. You will also need to wear a compression vest 24/7 for the first three weeks and then for 12 hours each day for the next two months to reduce post-op swelling and minimize risks for blood and fluid collection. Patients are advised to refrain from heavy lifting or straining for two weeks. Daily activities can be resumed gradually in the days after the surgery without going beyond your tolerance level. Most patients get back to work 2-3 days after surgery. Following a healthy lifestyle, to maintain the results of male breast reduction.
Choose the right surgeon – Choosing the right surgeon is crucial for the success of gynecomastia surgery. Make sure that the surgeon you choose has a lot of experience in performing male breast reduction. A reliable surgeon will examine your anatomical considerations and determine which procedure will work best for you. In an AAAASF-accredited plastic surgery practices, you can expect end-to-end care and support all through the treatment, right from initial consultation up to full recovery.