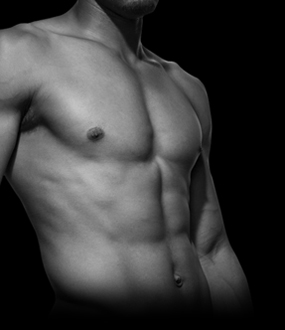 While plastic surgery has always been popular among women, today, more and more men are choosing to have a procedure to improve their looks. Plastic surgeons who offer body contouring in NYC see a large number of male patients who want to get rid of excess fat and achieve a trim, athletic physique.
According to the American Society of Plastic Surgeons (ASPS), the demand for cosmetic procedures is on the rise. Since 2000, the total number of procedures performed each year has gone up by 115 percent, but the types of procedures patients choose are changing. It is found that an increasing number of men are going under the knife to hold onto their youth. Men account for nearly 1 in 10 procedures performed in the United States. The American Society for Aesthetic Plastic Surgery (ASAPS) reported that in 2016, men had nearly 185,000 surgical procedures, (9% of the total) and more than 1 million nonsurgical procedures, (9% of the total).
The top five cosmetic surgical procedures among men in 2016 were:
Liposuction (45,012 procedures)
Breast Reduction (31,368 procedures)
Eyelid Surgery (28,025 procedures)
Nose Surgery (26,205 procedures)
Facelift (13,702 procedures)
In New York City, liposuction is a very popular option among men. This popular procedure involves removing excess fat pockets from the body and creating a new body contour. In 2016, surgeons performed over 45,000 liposuction procedures on men.
One popular option among men is male breast reduction to address gynecomastia, a condition that causes enlarged breasts due to hormones, drug use, genetics, or obesity. According to reports, male breast reduction has risen by 181% since ASAPS initiated its survey in 1997. This procedure removes fatty and glandular tissue from the breast area and defines the pectorals. Men have become more comfortable with the idea of getting plastic surgery, more and more have opted for this procedure – with over 31,000 performed in 2016.
Eyelid surgery or blepharoplasty, which is popular among women as well, offers both cosmetic and functional benefits. Surgeons performed over 28,000 procedures on men in 2016 where the surgery's primary benefits are the removal of bags from under the eyes and fewer fine lines, which in turn, helps people look younger. At the same time, it can lift drooping eyelids that are interfering vision.
Men who want to alter the appearance of their nose or those who have difficulty breathing through the nose opt for nose surgery. In 2016, surgeons performed over 16,200 procedures on men.
Aging, stress, heredity, sun exposure, and lifestyle habits can make you look older than you actually are. Facelift surgery for men reduces the signs of aging in the neck and facial area and restores self-confidence. Over 13,000 face lift procedures were performed in 2016.
Many surgeons says that female patients opt for plastic surgery to boost their confidence and feel better about themselves, whereas men opt plastic surgery to gain a competitive edge in the workplace or to improve their social life and to look as young as they feel.
If you are considering plastic surgery in NYC, choose an AAAASF plastic surgery practice with surgeons who can provide safe and effective treatment. A skilled and experienced plastic surgeon in NYC will evaluate your concerns and provide customized solutions.