Getting rid of unwanted fat and maintaining a well-shaped body can be a tough battle. Weight gain is one of the major reasons for the buildup of excess fat deposits in various areas of the body that are resistant to even strenuous diet and exercise. Sometimes, loose skin also develops due to factors such as weight fluctuations, aging, pregnancy, loss of elastin and collagen, and so on. The good news is that non-invasive body contouring in NYC can address excess fat and saggy skin safely and effectively – with no surgical intervention, anesthesia, pain or downtime.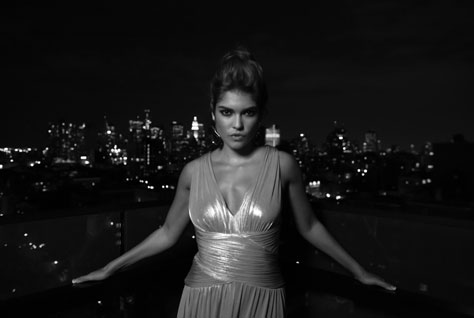 In leading NYC plastic surgery practices, patients can choose from a variety of noninvasive options, based on their goals, such as InMode Evolve treatment in NYC, BodyFX, Vanquish, VASERshape and Liposonix. There are exclusive solutions for facial areas, such as InMode's EVOKE and Forma, and KYBELLA double chin treatment. These advanced non-invasive treatments are trending with more and more people looking to achieve their aesthetic goals without surgery and its associated complications.
EVOLVE, BodyFX, Vanquish, EVOKE and Forma utilize radiofrequency energy for zapping excess fat and tightening loose skin, while VASERshape and Liposonix utilize ultrasound energy for nonsurgical body contouring. KYBELLA double chin treatment, the only FDA approved injectable treatment, can provide a more defined chin and jawline, by reducing moderate to excess fat under the chin.
Here are 7 benefits of noninvasive body contouring procedures:
Safe and Effective: Non-invasive procedures are safe and effective. Traditional body contouring procedures are not meant for everyone and only ideal candidates can achieve optimal results. On the other hand, non-invasive procedures would work for most people and provide good outcomes for anyone who want to eliminate excess fat and reshape their body. However, it's important to get treated by an experienced plastic surgeon to get the best results.
No Pain: With a non-surgical body contouring procedure, there is no serious pain involved. For instance, with InMode EVOLVE treatment in NYC, patients may feel only mild warmth during the procedure, but hardly any pain. In fact, patients can relax as the procedure is being performed and surf the internet, read a book, or even watch TV.
Little to No Recovery Time: With non-invasive body contouring procedures, the body doesn't have to work to repair all the incisions and abrasions as in the case of a surgery. Patients can get back to work soon after the procedure, as it involves no anesthesia, incisions, or downtime and comes with short or no recovery time.
Completed quickly: Though time can vary slightly depending on the patient and procedure, nonsurgical procedure can be completed quickly – generally within an hour. Procedures like EVOLVE can be done during your lunchbreak and you can get back to work after it's completed.
Permanent Results: These procedures provide permanent fat removal, just as surgical body sculpting or liposuction procedures would, but any incisions. Once the fat cells are removed, you can enjoy your new look for a long time. But keep in mind that a proper diet and exercise routine are necessary to maintain your results. Not sticking to a healthy lifestyle can lead to weight gain and affect your body contouring outcomes.
Natural Results: As the skin is not cut or pulled tight in a non-invasive procedure, the procedure would provide more natural looking results than invasive treatments. The treated areas will progressively improve overtime and provide amazing results in most cases.
Fewer Risks: Surgical body contouring procedure are performed with great care and attention to patient safety, but they still come with risks of infection and complications from anesthesia. Nonsurgical facelifts are free of these risks.
For the best results, make sure you choose an AAAASF-accredited plastic surgery practice with surgeons who are experts in performing non-surgical procedures.