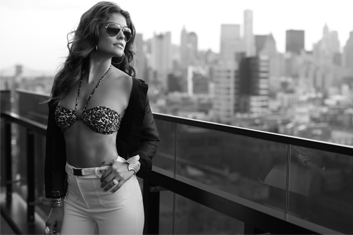 Getting a tummy tuck in New York City is an ideal option when diet and exercise cannot address sagging skin in the stomach area caused by factors such as excessive loss, pregnancy or genetics. A new study published in the March issue of Plastic and Reconstructive Surgery, the official medical journal of the American Society of Plastic Surgeons (ASPS) found that tummy tuck surgery can reduce back pain and incontinence after childbearing.
Tummy tuck surgery or abdominoplasty involves removing excess fat and skin to improve abdominal contour when diet and exercise fail to provide the desired outcomes. According to researchers, a tummy tuck is more than a cosmetic procedure as it can improve back pain and urinary incontinence, the two most common physical complaints by women after labor and delivery. In fact, this cosmetic procedure is a key component of a "mommy makeover", a slew of procedures designed to restore the shape of a woman's body after childbearing.
The study's participants were 214 women undergoing abdominoplasty with repair of the abdominal muscles at nine Australian plastic surgery centers. They were around 42 years old with an average of 2.5 deliveries. The women were asked to rate their disability from back pain and urinary incontinence before and after surgery. Preoperatively, about 51 percent of women reported moderate to severe disability from back pain, while 42.5 percent said urinary incontinence was a "significant concern". The study found that:
Scores for back pain continued to improve from six weeks to six months after abdominoplasty
After six months, only nine percent of patients still had moderate disability from back pain.
Urinary incontinence did not improve after six weeks, but remained a significant problem for less than two percent of women.
Though the women underwent abdominoplasty surgery using different techniques, the improvements in back pain and incontinence were similar regardless of the technique used.
Abdominoplasty has proven functional as well as cosmetic benefits. The functional improvements involve restoration of strength and stability in the abdominal and pelvic region as the operation includes repair of the abdominal muscle separation that can occur after pregnancy. The aesthetic benefits are a flatter, firmer abdominal shape that is more proportionate with the patient's body type and weight. By reducing common post-childbirth concerns like back pain and incontinence, a tummy tuck improves quality of life for women.
According to the latest annual statistics from the ASPS, nearly 129,753 tummy tuck procedures were performed in the United States in 2017, up by 2000 procedures from 2016. Though abdominoplasty had dropped out of the top five most popular cosmetic surgical procedures in 2016, it returned to this coveted list in 2017.
A complete abdominoplasty involves long incisions to remove skin and fat, general anesthesia, suturing of the abdominal muscles, and long recovery times. Expert NYC plastic surgeons also offer liposuction-only abdominoplasty. This minimally-invasive tummy tuck in NYC is an ideal option for patients who have good skin and muscle tone, and without issues like excess skin in the midsection or loose abdominal muscles. It is performed using advanced liposuction devices such as Smartlipo, BodyTite and Vaserlipo and offers benefits such as short downtime, minimal postsurgical trauma, minimal scarring and quick recovery.