Are you tired of hitting the gym to get that athletic looking chest? Then consider chest implant surgery. Chest implants for men are ideal for men looking to achieve muscularity and greater definition.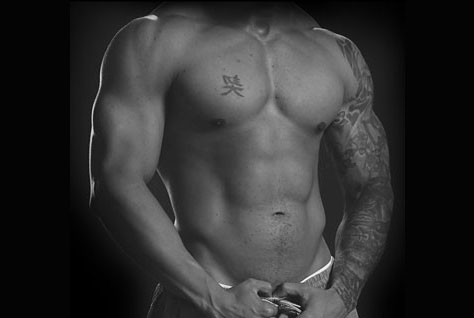 Male plastic surgery has become popular with more and more men seeking to improve their physical appearance and over the last decade. According to the American Society of Plastic Surgeons (ASPS), men accounted for 1.1 million cosmetic procedures in 2020. While facial procedures such as nose reshaping, eyelid surgery and liposuction were the most popular options among men, the demand for male chest implants was also on the rise.
Factors such as genetics, growth defects, injury and other conditions can restrict the growth of the chest muscles. Underdeveloped chest muscles can leave men feeling self-conscious. Men choose to have pec implant surgery for both medical and aesthetic reasons. This popular plastic surgery procedure involves placing a solid silicone implant under the chest muscle.
One major concern among many men getting chest implant is about the recovery phase. As the treatment causes only minimal injury to blood vessels, nerves, tendons and other tissues, the procedure comes with short recovery time. However, this will vary depending on individual considerations.
Mild to moderate discomfort can be expected after the surgery. Patients might have some pain when the anesthesia wears off and the chest muscles may feel tight, sore and stiff. To overcome these minimal complications and to achieve optimal results, follow your surgeon's instructions on managing recovery.
You need to follow your surgeon's instructions about care of your drains, taking the prescribed antibiotics, and level and type of activity that is safe. Your surgeon may advise you to wear a compression garment after removing the bandages. This will keep you comfortable, promote healing, and reduce the risk of the implants moving out of position. To speed up recovery, you will also be advised not to lift your arms for two days after the procedure.
Generally, incisions heal in about two weeks and the swelling, in about six weeks. If symptoms such as pain, redness and swelling take too long to resolve, inform your plastic surgeon immediately. Usually, most patients are back at work and other normal tasks in about one week after surgery.
AAAASF-accredited plastic surgery practices in NYC offer chest implants for men. If you are considering implant surgery, choose a reliable practice with surgeons who are skilled in performing the procedure. After determining that you are a good candidate for chest implants, an expert will provide customized treatment – based on your body type, preferences and expectations – to help you achieve a sculpted, natural-looking masculine chest.