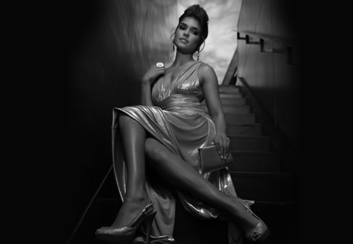 Having plastic surgery is becoming more and more common and the demand for body contouring in NYC has increased dramatically over the past decade. According to a report from cosmeticsurgerysocial.com.au, the overall number of cosmetic surgery procedures in the United States increased by more than 100 percent since 2000. One trend is to have plastic surgery during the holiday season as this allows ample time for recovery. This has popularized the idea of plastic surgery as a gift.
For many, cosmetic treatments can have an incredibly positive effect both on appearance and in their state of mind. Plastic surgery as a gift is growing in popularity because people want to see their loved ones happy. This winter season witnessed many people gifting their loved ones a cosmetic treatment. Plastic surgery procedures can involve swelling, bruising and other side effects and require a recovery period. The winter holidays are a great time to get these plastic surgery procedures because this is when people can take time off from work and stay indoors to recover smoothly. Proper pre-op and post-op care is necessary for good results. According to The American Society of Plastic Surgeons (ASPS) report, during this winter season the most commonly gifted procedures were liposuction (17%), tummy tuck (11%), facelift (11%) and Botox/fillers (11%). In an ASPS survey, 27% of women said they would want to receive a cosmetic plastic surgery procedure as a gift and 32% said they are open to the idea. Up to 20% of surveyed men also said they would want to receive a cosmetic plastic surgery procedure as a gift and another 26% of men said they are open to the idea.
ASPS statistics reveal liposuction was the second most performed procedure in 2016, with over 235,000 procedures performed in U.S alone. The procedure helps people to achieve a toned, well-shaped body by addressing stubborn fat deposits that won't respond to diet or exercise. Conventional treatment involves invasive surgery and requires general anesthesia and extended downtime, whereas minimally invasive techniques can be performed using local anesthesia and involve minimal downtime. CoolSculpting NYC, which is a non-invasive treatment, is ideal for targeting problem spots such as muffin tops and love handles. The best liposuction results are seen in men and women who are already at or close to their target weight. Along with liposuction, tummy tuck and facelift were also gifted from Thanksgiving through New Year's Eve.
Whether it's holiday season or not, it's important to choose an AAAASF accredited plastic surgery center for body contouring in NYC. These plastic surgery practices have surgeons who are experts in a range of cosmetic surgery procedures. Do your research and find the right surgeon for the procedure and always keep in mind that having plastic surgery should be a well-planned decision and not one made in haste.