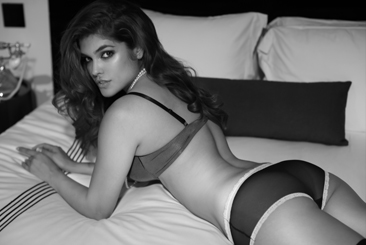 The American Society for Aesthetic Plastic Surgery (ASAPS) has published its annual report on the cosmetic surgery procedures performed in 2015. This report reveals that Americans set a record by spending more than 13.5 billion dollars in 2015 on surgical and nonsurgical aesthetic procedures in a single calendar year. Here are the highlights of the ASAPS 2015 statistics on cosmetic surgery:
A total of 1,912,468 surgical cosmetic procedures were performed in the country last year, showing a 7% increase from 2014.
A total of 10,879,909 nonsurgical cosmetic procedures were performed in 2015 in the US – a 22% rise from the previous year.
A total of 12,792,377 surgical and nonsurgical procedures were performed in the US last year which indicates an overall 20% increase from 2015.
Americans spent more than 13.5 billion dollars on combined surgical and nonsurgical procedures in 2015.
Liposuction was the most popular cosmetic surgery in 2015 with a total of 396,048 individuals getting the procedure. It was followed by breast augmentation (305,856), tummy tuck (180,717), eyelid surgery (169,708), and breast lift (148,967).
Botulinum Toxin was the most widely demanded non-surgical cosmetic procedure last year with a total of 4,267,038 procedures. It was followed by hyaluronic acid (2,148,326), hair removal (1,136,834), chemical peel (603,305) and microdermabrasion (557,690).
Considering the statistics over the last 5 years, cosmetic procedures have increased by 39%. Surgical procedures rose by 17% and nonsurgical procedures by 44%.
The treatment with the most noteworthy increase from 2014 was nonsurgical skin tightening which was up by 58%.
Injectables alone showed an overall 21% increase last year.
About 90.5% of the total procedures or 11.5 million treatments were performed on women. Liposuction, breast augmentation, tummy tuck, breast lift and eyelid surgery were the top 5 procedures for women.
Compared to 1997 when ASAPS initiated its statistics, the popularity of cosmetic procedures among women increased by over 538%.
About 9.5% of the total procedures were performed by men with more than 1.2 million procedures. Liposuction, nose surgery, eyelid surgery, breast reduction and facelift were the top 5 cosmetic surgeries among men.
Male cosmetic procedures showed a 325% increase from 1997.
People in the age group of 35-50 had the most number of procedures in 2015 – over 5.1 million treatments which is about 40.4% of the total.
The ASAPS statistics report reveals the changing trends in cosmetic surgery among the Americans. The availability of accredited plastic surgery centers, skilled and experienced plastic surgeons and the development of safe, advanced techniques are the main factors driving the interest in cosmetic procedures.