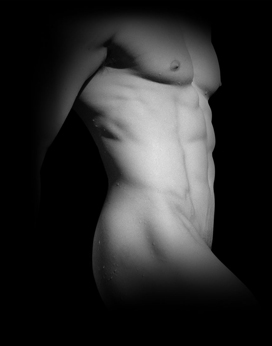 More and more men are confidently going in for cosmetic plastic surgery, and things have come a long way since the days when aesthetic treatments were confined to women and celebrities. The latest annual statistical report from the American Society for Aesthetic Plastic Surgery (ASAPS) revealed that men had more than one million cosmetic procedures in 2014, which is 10 percent of the total number of procedures. The ASAPS report lists the most popular cosmetic surgical procedures for men in 2014 and these are top five:
Liposuction: This body contouring treatment can get rid of the stubborn fat deposits from practically any area, both large and small. As it is the abdominal area that presents the most problems for men, the demand for abdominoplasty could be responsible for lipo bagging the top spot.
Nose surgery: The appearance of nose matters a lot when to comes to the face. Men want a strong nose proportional to the rest of their facial features and this explains the popularity of rhinoplasty.
Eyelid surgery: With a 34% increase, blepharoplasty took the third spot in the male procedures last year. This treatment rejuvenates tired-looking eyes and resolves puffy eyelids which are the result of aging and stress. Successful treatment improves overall facial appearance.
Male breast reduction: Gynecomastia or over-sized male breasts is a common problem. With more men seeking breast reduction surgery last year, the number of procedures rose 33%. The treatment resolves excess fat and tissue build up in the chest to provide a more manly physique.
Facelift surgery: With a 44 % increase, the facelift ranked 5th in the most popular male cosmetic procedure list. It removes excess fat, repositions the muscles and tightens the skin to improve masculine facial definition.
Increased awareness of cosmetic surgical procedures and the availability of innovative, safe and minimally invasive techniques play a major role in the rising demand for male cosmetic procedures. Moreover, it has even been reported that research showed that "good-looking people get hired sooner, land promotions faster, and earn an average of 3 to 4 percent more than those with below-average looks"! So it's hardly surprising that men see plastic surgery as a strategy to boost their value in the competitive workplace.