Gynecomastia Surgery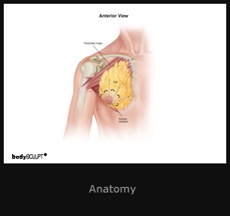 Hormonal imbalances, use of certain drugs and some medical conditions sometimes cause abnormal enlargement of the male breast. Referred to as gynecomastia, the condition could occur at any stage in life. If medications have failed to resolve this embarrassing issue, you can benefit from breast reduction surgery at bodySCULPT®. The surgeons at our AAAASF-accredited Manhattan, New York City (NYC)-based plastic surgery practice provide gynecomastia surgery to help patients achieve a manly physique.
Having done hundreds of surgeries we are very experienced in quick and effective correction. Our minimally invasive breast reduction treatment can resolve excessive build-up of fat and tissue easily, safely and effectively*.
Superior Techniques for Optimal Results
The aim of our personalized male breast reduction procedures is to provide* you with a more natural male chest contour and restore your self-confidence. Our surgeons make use of advanced technologies such as BodyTite RFAL (radio frequency assisted liposuction) device or the SmartLipo Triplex laser liposuction device to perform the procedure. Both these modalities are designed to provide effective fat reduction as well as significant skin contraction. Surgery is performed to improve the appearance and position of the areolas.
Boomerang Gynecomastia Correction
We use the new 'Boomerang' technique for those men who have lost significant amount of weight. This specific surgical procedure works well when performed as part of comprehensive body contouring surgery. The procedure involves making a series of opposing elliptical excisions to remove excess skin. The final result is tight skin closure to reveal superficial muscular bulk.
Benefits
Our reduction mammoplasty procedure offers the following benefits
A well-sculpted body
Treatment under local anesthesia
Minimal risks and complications
Reduced downtime
Faster return to normal activity
Improved confidence and self image
Our surgeons and support staff provide end-to-end care and support all through the treatment, right from initial consultation up to full recovery. Our surgeons, Dr Spero Theodorou and Dr. Christopher T. Chia have vast experience in liposuction procedures and perform more than 1000 procedures a year.
To learn more about gynecomastia surgery at our bodySCULPT® office in Manhattan, New York City (NYC) or to schedule your consultation, dial 1-800-282-7285 or send an email to info@bodysculpt.com.