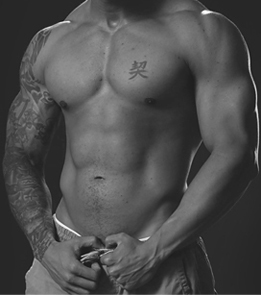 Unlike in the past, more men are considering plastic surgery procedures to meet their aesthetic goals even though they make up only a considerably low percentage of the total procedures. Established plastic surgery practices in Manhattan are offering specialized male cosmetic procedures to help men meet their cosmetic goals. According to the American Society for Aesthetic Plastic Surgery, male plastic surgery has tripled in the last 20 years. The report says men are now going under the knife more than ever before. Interestingly, liposuction hit the top spot among the male cosmetic procedures last year.
A recent report in Yahoo notes that the number of cosmetic procedures performed on men has increased more than 325 percent since 1997. It is a fact that men accounted for only 9.5 percent of the total cosmetic procedures. However, considering the trend in the past when hardly a few men chose to go under the knife, they did about 1.2 million procedures in 2015. After liposuction, the other popular cosmetic procedures among men were nose surgery, eyelid surgery, male breast reduction and facelifts.
Liposuction is a great option to get rid of the excess fat spots in different body areas that are unresponsive to diet and exercise. A firm, well-shaped masculine nose improves facial appearance and definition which can be achieved with advanced nose surgery. Facelift surgery removes excess fat, repositions the muscles and tightens the skin to create a smoother facial and neck surface. Eyelid surgery resolves droopiness of the upper eyelids, loose, sagging skin in the upper eyelid and puffiness or bags under the eyes to help achieve youthful-looking eyes. The male breast reduction treatment helps address excessive build-up of fat and tissue in the chest area and provides a masculine appearance.
Many personal factors might have contributed to the increase in interest for male cosmetic procedures. A shift in workplace values might have made men more concerned about the importance of maintaining a youthful look. Years of experience may not always count when you compete with youngsters at the workplace. At times, energy and productivity counts more than just the seniority and for that one may have to maintain a youthful look. Successful cosmetic procedures can help you look as young as you feel.