Looking to achieve an ideal body for the summer? Are diet and exercises proving futile when it comes to getting rid of those fat deposits? Then it's time to consider body contouring in NYC to lose those extra pounds and look good in your summer clothes and beach wear. NYC plastic surgery practices now offer minimally-invasive fat-reducing treatments that promise men and women a toned and sculpted body – without having to go under the knife.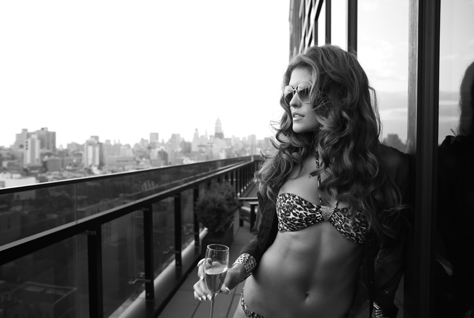 Manhattan body contouring treatments include a wide range of cosmetic procedures that can redefine, reshape, tighten and enhance the appearance of your body. Here some options to enhance your appearance this summer:
Liposuction: Liposuction can provide dramatic outcomes by removing excess fat pockets from various areas of the body. Popular areas for liposuction include the abdomen, buttocks, love handles, saddle bags, hips, back, knees, inner thighs, outer thighs, upper arms, face, neck and chin. According to the latest annual statistics report of the American Society of Plastic Surgeons (ASPS), the popularity of the procedure grew by 5% from 2017 and that a total of 258,558 liposuctions were performed in 2018. The availability of advanced minimally-invasive techniques such as Smartlipo, BodyTite and VASERlipo as well as surgeons skilled in the procedure has contributed significantly to the spike in the demand for liposuction.

These minimally-invasive techniques fat can remove fat effectively from both small and extensive areas. The procedure offers benefits such as superior skin tightening effects, short procedural time, use of local anesthesia, and reduced surgical trauma. It allows patients to achieve their goals more quickly than with traditional liposuction and with considerably less surgical trauma and quicker recovery time.
Tummy tuck: If your concern is not just removing excess fat but also excess skin, a tummy tuck would be the right option. The procedure removes excess fat and skin from the middle and lower abdomen, and tighten the muscles and fascia of the abdominal wall to result in a smoother, trimmer mid-section.

While tummy tuck surgery is safe and effective, Manhattan cosmetic surgeons offer an even more advanced treatment – Brazilian tummy tuck surgery, which is a combination of liposuction and abdominoplasty. This superior surgical technique can restore a smaller waist and well-shaped abdominal appearance in a way that a traditional tummy tuck cannot.
Breast augmentation and breast lift: Women can consider breast augmentation in NYC to rejuvenate their bodies and look their best as they welcome summer. Breast augmentation or augmentation mammoplasty is an ideal option for women who want fuller and perkier breasts, correct breasts that differ in size and shape, or restore breast volume and firmness lost due to excessive weight loss, pregnancy, aging, or other reasons.

However, if your concern is saggy breasts, then breast lift would be appropriate. A advanced technique, the scarless breast lift or BodyTite Perky Lift is a minimally invasive procedure that shapes, tightens and lifts the breast without the scarring associated with a surgical breast lift.
KYBELLA: KYBELLA is the first and only FDA-approved double-chin injectable treatment that can address this concern without surgery. KYBELLA contains synthetic deoxycholic acid, a naturally occurring molecule in the body that promotes the breakdown and absorption of dietary fat. When injected into the fat beneath the chin, KYBELLA destroys the fat cells. Once destroyed, these cells can no longer store or accumulate fat. This results in a noticeable reduction in submental fullness and leads to an improved chin profile. Performed by skilled surgeons, the double chin treatment, KYBELLA in NYC offers patients the same advantages as surgery but without the scarring and lengthy recovery time.
Breast reduction: Excessively large breasts can be a burden for women, causing physical discomfort and emotional distress. Breast reduction surgery removes excess breast fat, glandular tissue and skin, resolves sagging and results in a more proportionate bust line.
Mommy Makeover: A combination of various procedures, the mommy makeover is a good option if pregnancy has badly affected your physical appearance, or if you are unhappy about your sagging tummy and fat pockets in the thighs, flanks, and posterior that do not improve with diet and exercise. The combination treatments can restore a woman's youthful appearance. The treatments include: breast enhancement, breast lift surgery, a breast lift plus breast augmentation, tummy tuck surgery, and liposuction.
Choosing an AAAASF-accredited plastic surgery practice with qualified and experienced plastic surgeons for body contouring in Manhattan, NYC is crucial for safe treatment and optimal outcomes.