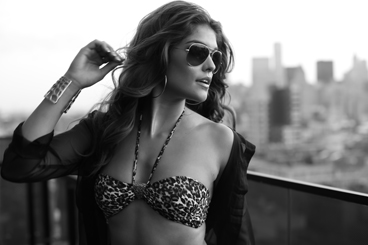 Inmode Aesthetic Solutions that offers the most versatile technology platforms for in-demand aesthetic procedures, has invited bodySCULPT® plastic surgeons Dr. Spero Theodorou and Dr. Christopher T. Chia to speak at the RFAL – Aesthetic Surgery Workshop seminar they are hosting this December. These MEETH Alumni surgeons have extensive experience in performing diverse cosmetic surgery procedures. They are international authorities on the plastic and cosmetic surgery procedures they perform and have published studies on the same in international journals of plastic surgery.
An exclusive event for ASPS/ASAPS Plastic Surgeons & AAFPRS Facial Plastic Surgeons, this BodyTite / FaceTite Minimally Invasive Workshop is scheduled to be held on Saturday, December 10, 2016, from 8:30am – 4:00pm at JW Marriott Essex House, 160 Central Park S, NYC.
The major attraction of the event is O.R. surgical LIVE feed using RFAL (radiofrequency assisted liposuction). This informative workshop will have discussions on novel aesthetic devices such as:
Fractora (Fractional Resurfacing)
Forma (Skin Tightening)
Plus (Body Tightening)
BodyFX/MiniFX (Body Contouring)
Lumecca (Revolutionary IPL)
Diolaze (Laser Hair Removal)
Discussions will also be held on topics such as methods, instrumentation, patient selection and follow-up care for – Face Lift/Neck Lift, Brachioplasty, Mastopexy and Abdominoplasty using RFAL, RFAL Techniques used in combination with traditional techniques for enhanced outcomes, technique development and training, positioning RFAL procedures in the practice and marketing RFAL procedures to a specific market.
While BodyTite is a great solution for individuals looking to reduce fat without the saggy, wrinkly skin, FaceTite provides dramatic improvement in skin laxity on the face and neck, which was previously only attainable through a surgical procedure such as a facelift. These are minimally invasive procedures.
The InMode RF system used to perform these procedures utilizes Radio-Frequency Assisted Lipolysis (RFAL), providing surgery-like results with an insertion port similar to that of an 18 gauge needle. RFAL is a minimally invasive procedure that can be performed under local anesthesia, eliminating the need for an anesthesiologist.
This one day event provides a great opportunity for participating surgeons to learn how these BodyTite & FaceTite procedures can launch their practice towards a whole new level of success!
To register for this RFAL – Aesthetic Surgery Workshop, plastic surgeons can either send a fax to 855.411.6789 or send their emails to events@inmodemd.com, or register online at www.inmodemd.com/events.