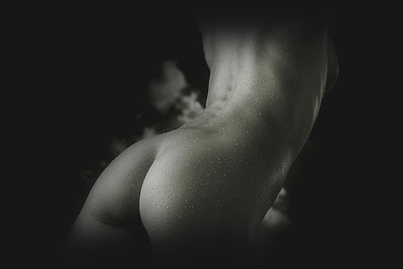 Brazilian butt lift is enjoying increasing popularity nowadays. Celebrity inspired plastic surgery is not something new. With celebs like Kim Kardashian and Nicki Minaj choosing butt augmentation procedures to shape their bums, Brazilian butt lift surgery is getting trendier in cities such as New York City (NYC) and other cities. Other celebrities who have inspired the trend are Jennifer Lopez, Sofia Vergara and Jessica Biel.So what is unique about this elective surgery? It is a safe procedure that provides youthful, perkier and prominent buttocks and a more sensual body profile.
Specifically, Kim Kardashian's killer curves are now attracting more and more women to undergo the procedure and look fabulous like her. A recent case is that of a 36-year-old nurse who underwent a 'Brazilian butt lift' to have a derriere that would rival that of her idol Kim Kardashian. As the procedure involved taking fat from another body part and transferring it to her bum, this woman had to gain as much weight as she could. Fat was sucked out of her arms, back, abs and thighs using liposuction and four pounds of fat were injected into her butt to make it bigger. This candidate is more than happy with the results.
The increase in popularity of social media and the emergence of Instagram stars like Jen Selter has also contributed to the "booty boom."
Several reports indicate that the revolutionary butt augmentation procedure is on the rise.
RealSelf Trends – About 47% of plastic surgeons said they received a higher number of butt-related procedure requests from women in 2015 compared to 2014.
Cosmetic Surgery National Data Bank Statistics – Over 21,000 people underwent the procedure in 2014, marking an 86 percent increase from the previous year. The trend continued into 2015.
Enhancing your derriere is now safe and easy with minimally invasive Brazilian butt lift. Unlike butt implants, this natural procedure involves both liposuction and fat transfer. It can successfully address the following aesthetic concerns:
Sagging buttocks
Flat buttocks
Asymmetrical buttocks
Buttocks that have changed shape due to massive weight loss
Small or disproportionate buttocks
Fat is removed from areas such as the abdomen, hips, or thighs where there is excess body fat(donor body parts) and the extracted fat is purified and injected into the buttocks to offer the desired contour. The major advantage of this surgery is that along with achieving a round, sexy derriere, candidates can also contour their donor body parts without undergoing a separate procedure.Other benefits include:
Less bleeding
Shorter recovery period
No risk of using a foreign material for enhancement
Minimal discomfort
No incisions or stitches
No general anesthesia or hospital stay
An experienced plastic surgeon will be aware of the fact that the right amount of fat removal and fat injection is the key to a successful procedure. Reliable plastic surgery practices use advanced systems such as TouchView™ to ensure precision and safety for the procedure. This system allows the surgeon to see exactly where the fat is being placed and also how much fat is being deposited. If the fat is extracted, processed and injected correctly, the results should be long lasting.