Brazilian Butt Lift in NYC is a popular aesthetic procedure many women choose to undergo to obtain a more sensuous figure. Many of them are inspired by the good results celebrity stars such as Jennifer Lopez, Kim Kardashian and Beyoncé achieved with this procedure. However, regardless of the popularity, patients must understand that whether invasive or minimally-invasive, all surgical procedures carry some amount of risk and complications can be minimized if they choose the right surgeon, who is experienced and skilled in performing BBL.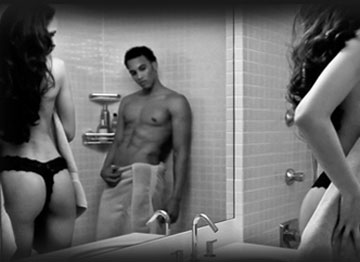 Advancements in technology can help achieve the wonderful transformation you always dreamt about, with minimal surgical trauma and short downtime. However, only a good surgeon can ensure safe treatment and optimal outcomes. In a report in The Sun News, a top surgeon at The Plastic Surgery Group explains how this procedure can be seriously risky and why you need to choose your surgeon wisely. The surgeon also points out that the complications are mainly because people don't understand what they're doing with the fat. The surgeon performing the procedure has to be very careful regarding where the fat is injected and how it is injected.
The classic Brazilian butt lift involves two components: the first is fat grafting with the application of precise liposuction to areas such as the back (the area directly above the butt), stomach, thighs and area surrounding the butt to help it stand out and maximize the body's natural curves. In the second step, the fat is purified after liposuction procedure, reducing it down to a fraction of that which was originally extracted and finally, the refined fat is transferred back to the buttocks.
Similar to breast augmentation, this procedure is not all about size, but about enhancing the shape of your butt along with volume enhancement. Many women now prefer the fat transfer procedure over implants as it can create results that are natural-looking and can be customized to each candidate's preferences.
Unlike implant technique for buttock augmentation that comes with several limitations such as implants are a foreign object that may be rejected by the body, high risk of infection, implant movement/displacement, fluid collection and capsular contracture, BBL is safer as the fat is not foreign material and it's not likely to be rejected. The main condition to be a candidate for this procedure is that you should have sufficient fat to harvest from another area of your body.
The surgeon points out that the success of the procedure depends on the plastic surgeon. So a good plastic surgeon is indispensable. If patients are not careful with their choice of surgeon, they may end up with unsightly lumps and bumps, this surgeon warns. According to him, patients should look for the following characteristics in a plastic surgeon and his/her team.
Up-to-date with the latest knowledge including benefits and risks
Use the latest technology
Honest and will reject patients
Provides excellent post-op care and follow-up
Skilled surgeons will perform additional liposuction around the butt to improve the appearance of the surrounding areas for more attractive results. While the surgeon's skill is paramount to achieving optimal outcomes, a lot depends on how you handle the recovery phase, especially when it comes to following your surgeon's post-operative instructions. Proper postsurgical care after BBL is crucial for a smooth, safe recovery and good results and it also increases the survivability of the graft taken. Some tips include:
Sitting should be avoided for the first few weeks, to maximize the survivability of the graft taken. Prolonged sitting will damage the newly injected fat cells as they have not yet established their own blood supply.
Reduce soreness and stiffness, with medication recommended by your surgeon.
Wear a compression garment as instructed.
As recommended by your surgeon, do buttock stretching exercises, walk and stretch your legs to reduce the risk of blood clots and to speed recovery.
Use a cigar-shaped cushion when sitting after 2 weeks, so that it will help you avoid putting excessive pressure on your buttocks.
Stay hydrated.
It is necessary to take proper care of your skin and body after the fat grafting NYC procedure to obtain optimal results. Usually, the final results of Brazilian butt lift in NYC are seen approximately 6 months after the treatment. Maintaining a healthy lifestyle is important for long-lasting results.
A relatively new concept was invented by leading NYC plastic surgeons Dr. Spero Theodorou and Dr. Christopher T. Chia of bodySCULPT®, that is, BBL under local anesthesia (BBLULA). A small to moderate size BBL can be safely performed using local anesthesia administered by surgeons who are experienced with this type of technique. In this case, the area of liposuction and the amount of fat that is injected into the buttocks is limited when compared to that done under general anesthesia. BBLULA is an ideal option for patients who want subtle results as it is a relatively short procedure with a very short recuperation time and a quicker return back to normal activity.
If you are considering Brazilian Butt Lift in NYC, consult a plastic surgeon in an AAAASF-accredited surgical practice who is experienced in performing the procedure under both general anesthesia and local anesthesia. This is very important because BBL requires comprehensive training and experience in fat transfer techniques as well as a professionally trained eye for aesthetic detail and we can expect minimal complications from such surgeons. Therefore, perform serious research when choosing your plastic surgeon because all practitioners may not have received this specialized training.