Getting a Brazilian butt lift (BBL) in NYC is a great option for women who want fuller, curvier, and rounder buttocks, now widely considered a desirable feminine trait. One of the latest trends in body contouring, BBL provides women with a well-shaped, curvy posterior using their own fat. The popularity and demand of the treatment has soared as it provides beautiful natural looking outcomes without the hassles associated with implants.
Though this butt enhancement procedure is widely accepted, many patients ask, "Is BBL safe?" This is because, compared to other cosmetic surgical procedures, BBL does have a fairly high complication rate and even serious complications. According to an American Board of Cosmetic Surgery (ABPS) article, Brazilian butt lift surgery is a complex procedure. Taking fat from one spot and putting it in another may sound simple, but the procedure requires your surgeon to have unique skills. The surgeon should have specific experience and training, plus an intimate understanding of the functional systems of your body, to perform the procedure safely and correctly. The article points out that the demand for the procedure is so high, that surgeons who are not properly qualified to perform Brazilian butt lift surgery are offering it. Ploys such as low prices and false proclamations of experience are used to attract patients. Unqualified surgeons performing BBL have led to fatalities and a high incidence of post-surgical complications, higher than any other cosmetic procedure.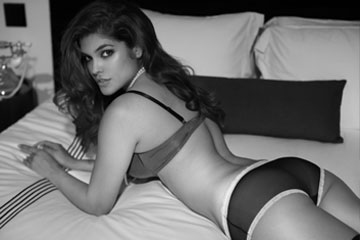 According to the ABPS article, the key factors that determine the safety of BBL are:
Surgical safety precautions
Hygiene practices
How much fat can safely be removed
Where the fat is injected
Depth of the fat injections
Amount of fat that can safely be injected
Injecting fat too deeply or placing too much fat for a more dramatic result is very dangerous and can lead to life-threatening complications such as fat embolization in the heart and lungs, according to the article. Surgeons who are well qualified to perform BBL pay great attention to all these considerations.
Though BBL has a higher complication rate, Brazilian butt lift surgery has helped many women achieve their aesthetic goals. In fact, knowing how to approach the procedure is important for your safety and optimal outcomes. If you are considering a BBL, here's what you should know:
Be a good candidate for the treatment: Not all women are good candidates for Brazilian butt surgery. It's important that you are healthy and have excess fat in other areas for transfer to the buttocks.
Have realistic expectations: BBL is not a "one size fits all" procedure. Each patient's body is unique, so the results, recovery period, downtime all changes accordingly.
Choose a surgeon who is specially qualified to perform BBL: Choosing a surgeon who is specially trained in BBL is crucial for safe treatment and optimal outcomes. A reliable surgeon will be well aware about the limitations of the procedure, be up-to-date on the latest safety precautions, and explain clearly as to what you can expect with surgery and recovery.
View before and after pictures of previous patients: Before having the treatment, spend some time reviewing before and after pictures of previous patients. This will give you an idea of what the results look like. However, keep in mind that each person is unique and results may differ based on individual considerations.
Preparations before the surgery: As with any cosmetic surgical procedure, you need to be good health to undergo BBL. Ideal candidates are those who are close to their ideal weight and have enough excess fat for fat transfer. The skin in the area of buttocks also needs to have good elasticity to avoid sagging. Medications and smoking should be stopped before the surgery.
Recovery and post-operative care: Usually, the final results of this buttock augmentation procedure are seen approximately in 6 months after the treatment. To increase the survivability of the graft taken, sitting should be avoided for the first few weeks. Wear the compression garment as advised and take the medications prescribed by your physician. Drink plenty of water to stay hydrated.
The surgeon's skills are paramount to the success of any cosmetic surgical procedure. In the case of BBL, if patients are not careful with their choice of surgeon, they may end up with unsightly lumps and bumps and also compromise their safety.
Invented by leading NYC plastic surgeons Dr. Spero Theodorou and Dr. Christopher T. Chia of bodySCULPT®, Brazilian butt lift in NYC is performed under local anesthesia. A relatively new option, this procedure is an ideal option for patients who want subtle results. Brazilian butt lift under local anesthesia (BBLULA) is a relatively short procedure with a very short recuperation time and a quicker return back to normal activity.