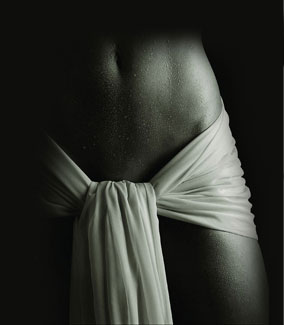 Sudden weight loss/weight gain, multiple pregnancies, and aging are some of the reasons for saggy skin in your abdominal region. Tummy tuck can help remove this excess skin and restore a natural abdominal contour. Tummy tuck is a popular cosmetic surgical option and is known for its effectiveness in providing a trimmer abdomen that makes you look fit and smart. Brazilian tummy tuck is an improvement on the traditional procedure and is different primarily from the latter in terms of the incision made for the surgery. Old types of tummy tucks have incisions made high up above the waist that give the patient a square look. For the Brazilian version, the scar lies very low on the pubic area that allows you to wear a low-cut bikini. Moreover, it makes the waist smaller as it pulls the waist and removes excess skin.
Combining Laser Lipo of the Waist for More Effective Contouring
Skilled plastic surgeons would combine this body contouring procedure with laser lipo of the waist so that it has a greater effect on making the waist smaller. It also pulls up the pubic area that is likely to sag with age and children, thus rejuvenating the inner thighs and pubis. Another advantage of the procedure as noted by many women is that following the procedure, the bouts of incontinence that occurs after pregnancy are less frequent if not gone.
New Looks in Lesser Downtime
The recovery time is just 10 days and you can start enjoying the procedure benefits. Reputable plastic surgery practices offer advanced pain management devices such as On-Q (pain pump) which delivers continuous local anesthetic to the treatment area, thus helping to ease the pain after the tummy tuck surgery. The patient experiences no pain for the first five days as the entire area is numb. After 5 days the pain would subside naturally and you can get on with your life more quickly. In fact, it is this system that helps reduce downtime by nearly 50%.