More and more women are choosing to have breast augmentation in New York City to improve breast volume and contour, and correct asymmetry and other irregularities. Performed using FDA-approved implants, the procedure helps women improve their figure and proportions, and boost their confidence and body image. According to a new RealSelf report, breast augmentation was the most-researched surgical cosmetic treatment in 2019, along with Botox.
RealSelf is the world's leading online website to learn about cosmetic treatments and connect with plastic surgeons and other clinicians. Their report on most-researched cosmetic treatments is based on traffic patterns from consumers in the United States who researched treatments on RealSelf.com between Jan. 1, 2019, and Oct. 31, 2019. According to the report, breast augmentation holds the top spot of the top 20 most-researched surgical treatments in 2019. Other related findings: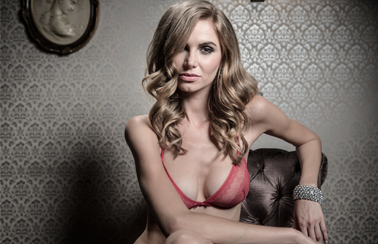 Breast implant removal jumped five spots, from No. 16 in 2018 to No. 11 in 2019
Breast implant revision jumped 3 spots, from No. 15 in 2018 to No. 12 in 2019.
New additions in the top 20 ranking in 2019 include: mentor breast implants (15), breast fat transfer (No. 16) and Natrelle Breast Implants (20).
Annual reports from the American Society of Plastic Surgeons (ASPS) provide evidence of the rising popularity of breast augmentation surgery. In 2017, 300,378 women in the U.S chose to undergo the procedure, and in 2018, this number was 313,735. NYC breast augmentation can:
Enhance a small bust line
Correct breasts that differ in size and shape
Reshape breasts that has lost volume and firmness due to excessive weight loss, pregnancy, aging, breastfeeding, or other factors
Reconstruct the breast after a mastectomy
New York City breast augmentation involves the use of saline, silicone, gummy bear, IDEAL or composite breast augmentation to help women achieve their aesthetic goals. These implants come in different sizes and shapes such as tear-drop, or round and with textured and smooth surfaces to fit any woman's breasts and body type. Women can choose from these options to get a tailor-made solution. Composite breast augmentation combines implants with fat transfer to provide a softer and more natural look and feel. It can also create a natural-appearing cleavage.
Plastic surgeons in NYC use different types of incisions and techniques to place implants. Your plastic surgeon will decide on the right incision option for you based on considerations such as body type, quality and amount of breast tissue, implant type, size, and placement, personal preferences for scar location, and your expectations.
However, women considering breast augmentation need to make sure that they considering this procedure for themselves not for pleasing others. "Breast augmentation is a deeply personal procedure, and it's important that you're doing it for yourself and not for someone else, even if that person has offered to pay for it. Patient satisfaction is high, specifically when they want the procedure themselves" says ASPS.
NYC breast augmentation has always been popular and RealSelf's recent findings indicate that it will likely continue to retain its leadership in the cosmetic treatments for women.