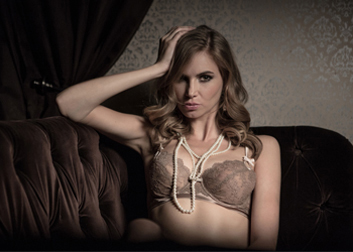 Over these years, there have been significant changes in Manhattan breast augmentation procedures with plastic surgeons using innovative techniques to help patients achieve their aesthetic goals. Statistics clearly indicate that breast augmentation is one of the most common cosmetic surgical procedures performed each year and has held the top spot since 2006. According to the American Society of Plastic Surgeons (ASPS), around 290,000 breast augmentation procedures were performed in 2016, making it the highest ranking procedure. In 2018, industry experts say that the breast implant industry is set to see some changes as with new technologies and altered perceptions on the ideal breast size.
Leading plastic surgery practices in NYC offer two breast augmentation options – breast implant surgery and composite breast augmentation. In terms of trends, quality and safety, the breast implant industry has witnessed several developments. The most common significant change seen is as regards the size of breast implants that the patients request. While patients previously chose large, dramatic-looking breast implants, many women are requesting small size implants that are natural-looking and seem less obviously surgically enhanced. Reports say we can expect a smaller breast size in 2018 too.
NYC plastic surgeons help their patients choose the breast implant size and shape that will enhance their appearance. Today, the image of an ideal woman as one with large breasts and a tiny waist is no more. Women now prefer a natural look after breast implant surgery. The current preference for smaller breasts could be due to the following reasons:
Women want natural-looking, perky, athletic-looking breasts
They don't want a noticeable change and so smaller size breast implants are ideal for those who are seeking a change without unwanted attention
A smaller bust line instills confidence and supports an active lifestyle
Technical innovations and improvements have made breast implants safer and augmentation can be performed with less downtime. Silicone implants have been a great option and in 2016, silicone implants were used in 84% and saline implants in 16% in breast augmentations in 2016. Silicone implants look and feel more natural than saline implants as they have a texture similar to breast tissue. They are filled with soft, elastic gel held by an outer silicone shell and reduce chances of complications like rippling.
In addition to silicone and saline implants, there are two newer popular options in the market:
Gummy bear implants
The IDEAL implant
Gummy bear implants are made of high-strength silicone gel and are less likely to wrinkle, fold, or ripple. They are a bit thicker than traditional silicone implants as they are filled with a cohesive gel made of cross-linked molecules of silicone. This enables them to hold their shape better. The IDEAL Implant is the latest option and offers a natural feel along with the safety of saline inside. With the structured IDEAL implant, there is no need of an MRI to detect rupture. Breakage is easily detected by just looking in the mirror. Another Manhattan breast augmentation option is LipoImplant augmentation or composite breast augmentation, which combines implants with fat transfer to provide a softer and more natural look for the breasts. All of these implants are available in various sizes and shapes and you need to select the one that will best meet your aesthetic goals.
If you are considering breast augmentation in Manhattan, find an AAAASF accredited plastic surgery practice with surgeons who are experts in the procedure. Reliable surgeons use the latest technologies to provide attractive outcomes. For instance, they will help you preview your outcomes using superior imaging technology guide you in making the right choice based your anatomy and cosmetic goals.