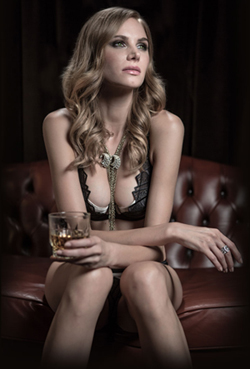 Most women place a lot of importance on physical appearance and many turn to plastic surgery to achieve their goals. For instance, the demand for breast augmentation in New York City has increased over the years. In fact, according to the latest annual report of the American Society of Plastic surgeons, breast augmentation was among the top cosmetic surgical procedures in 2017 along with liposuction and nose reshaping. Persistence Market Research predicted that the global breast implants market is likely to attain a 4.1% Compound Annual Growth Rate (CAGR) over the assessment period from 2016 to 2024 and will reach US $ 1482.1 million by the end of 2024.
Women opt to have breast augmentation for various reasons: to enlarge breasts that are naturally small in size, reinstate size and shape after breastfeeding or excessive weight loss, and to address asymmetry. Augmentation mammoplasty, as the procedure is also called, involves surgery to place a breast implant under the chest muscles or breast tissue. Leading NYC plastic surgeons help women achieve their aesthetic goals using FDA-approved saline and silicone gel implants.
A Global Market Insights (GMI) breast implants market report (2013-2014) published in August 2017 provided an analysis of the market based on product type (saline or silicone), shape (round, teardrop), application, end user (hospitals, cosmetic surgery practices) and region. The findings of the report are as follows:
By Product: Silicone gel implants dominated the market in the year 2016 and the report predicted that the trend would continue over the forecast years. With silicone-gel breast implants, there is less wrinkling or rippling, and importantly, they offer natural-looking outcomes. However, the report noted that their comparatively higher cost and larger incision required for insertion might discourage demand.
By Shape: Breast implant shapes include round and teardrop. Round breast implants accounted for the larger share of the market in 2016. Their ability to give round, soft and proportioned breasts and availability in a range of diameters and degrees of projections offer a great deal of flexibility to fit any body type. Moreover, the round shape addresses the problem of rotation. But the report predicted that the disadvantage of superior pole fullness in women with small breasts would restrain the growth of this type of implant during the forecast period.
By Application: The GMI report noted that the demand for breast augmentation would grow as it is a short duration procedure with minimal complications and can be performed under local or general anaesthesia. Breast augmentation improves a woman's self-confidence and this would drive  the growth of the breast implants market.
By Region: According to the report, the S. market held over 85% of the regional revenue share in 2016 due to the demand for breast augmentation to address aesthetic concerns. GMI predicted that the rising adoption of innovative products, evolving healthcare infrastructure, and growing awareness could strengthen regional growth.
Persistence Market Research predicted that the North America market may achieve a 4.0% CAGR during the forecast period. Revenues are expected to grow in the APAC market and the Latin American market is expected to record a 4.3% CAGR, with higher growth in Mexico and Brazil. However, expansion would be limited in the MEA region due to low understanding and other factors. In Asia, especially China, women tend to imitate Western trends and their increasing disposable incomes are leading to an increasing number of women opting for breast augmentation.
Factors such as risk of complications such as infection, capsular contraction, breast and nipple sensitivity and deflation of implants could dampen the growth of the market over forecast period. However, the increasing emphasis on physical appearance and rise in women's disposable per capita income are expected to be strong factors that will drive growth of the global breast implants market in the coming years.