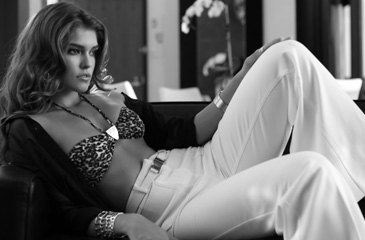 Health and wellness should be a priority for women, but this can be difficult for many women who lead busy lives and don't take the time needed to stay on top of their health and wellbeing. Here comes the need for new developments in women's health and wellness market. According to a news release by GlobeNewswire, InMode Ltd., a leading global provider of innovative, energy-based solutions has announced the results of a retrospective multi center study "Role of Radiofrequency (Votiva, InMode) in Pelvic Floor Restoration", published on April 25, 2019 in the Plastic and Reconstructive Surgery – Global Open Journal. The study was conducted by Dr. Erez Dayan, Dr. Henry Ramirez, Dr. Spero Theodorou of bodySCULPT® in NYC, and Lacy Westfall, NP. 50 patients experiencing pelvic floor disease symptoms post vaginal childbirth underwent this treatment. The results showed that there was a significant measurable improvement in maximal pelvic floor contraction, and also that radiofrequency was safe for pelvic floor dysfunction treatment.
President of InMode North America, Shakil Lakhani, says, "We are excited to offer a solution for mothers post-pregnancy to restore their pelvic floor function. With no adverse events reported, this study establishes Votiva as a safe and effective option for women across the globe."
RF treatment may provide particular benefits in cases of disturbance to the genito-pelvic floor, where stretching of the vaginal introitus can lead to decreased sexual function, lubrication, genito-pelvic sensation, stress urinary incontinence, bowel incontinence, chronic pelvic pain, and pelvic organ prolapse. Votiva is a versatile radiofrequency workstation that combines gentle volumetric heating with fractional coagulation of tissue. Used for vaginal rejuvenation, it is the first and only device on the market that helps to revive both the internal and external tissue of the vagina without the need for painful surgery or significant downtime. Votiva treatment combines 2 innovative radiofrequency devices – FormaV™ and Morpheus8 ™- to tighten loose tissues and reinforce vaginal skin structure and elasticity.
Another development made is the introduction of new technology Aviva, an AccuTite-powered procedure. This minimally invasive procedure restores the function and appearance of the vulva by offering a non-excisional alternative to labiaplasty.  Powered by AccuTite, this procedure is the smallest minimally-invasive radiofrequency contraction technology. Its RFAL technology has been shown to be safe and effective in numerous peer-reviewed publications.
One of the major advantages of this procedure is that Aviva offers women a scarless natural result with less downtime, whereas downtime and visible scars are the two issues that prevent potential labiaplasty patients from proceeding with surgery. This innovative procedure can be done under local anesthesia, in an office setting, in less than 20 minutes, without excising excess skin.
This new technology is believed to be a game changer in aesthetic surgery due to its benefits. Initial findings of this procedure were presented at the 2019 The Aesthetics Meeting, an annual meeting for the American Society for Aesthetic Plastic Surgery (ASAPS) held in New Orleans from May 16-21.
The co-founder and CEO of InMode, Moshe Mizrahy says that they are pleased that Votiva and Aviva have received positive feedback and validated clinical results. He concluded that they intend to develop new technologies and procedures for women's health, and lead innovation in this market.