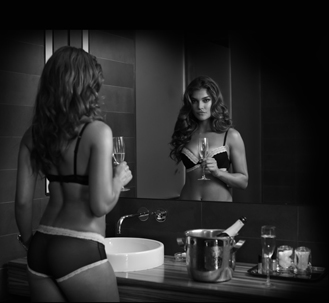 Fat transfer is a natural solution to restore subtle volume and shape to your body. Fat transfer in NYC is a procedure that involves the removal of a patient's fat from one body area and transferring it to another part of the body that requires enhancement. Fat transfer buttock augmentation or Brazilian butt lift is a very popular procedure that is known for the excellent results it offers. This is a safe, well tolerated procedure that produces natural-looking results and a good alternative for derma fillers.
Purpose of Fat Transfer
Over time, the skin gradually begins to age and becomes thin. Aging along with loss of weight can make the skin sag and lose elasticity. When fat is injected into a certain body area that lacks volume, it plumps up that area and creates a semblance of youth. It can reduce wrinkles, increase the circulation of blood in the body and thus correct and repair damaged, scarred and aged tissue, and also improve skin hydration and cellular repair.
Procedure
Firstly the patient is given local anesthesia and then excess fat is removed using Vaser liposuction, Smartlipo Triplex or Bodytite. All these body contouring devices ensure effective fat removal via their innovative technologies – ultrasound, laser and radiofrequency respectively. Fat can be removed from various parts of the body where it exists in substantial amounts such as the thighs, abdomen, waist, buttocks etc. The extracted fat is purified to separate healthy fat cells from damaged ones. The fat tissues are spun in the FDA-approved Adivive machine, which improves their survival rate. The purified fat is then injected into the desired areas, which provides for a more youthful appearance.
Advantages
There are various advantages of this procedure and they are:
Enhances the body part without the use of foreign material
Provides smooth and natural-looking results
The results are long-lasting /permanent
Requires only very little down time
The use of one's own fat eliminates the chances of any allergic reactions
You can safely freeze and store the harvested fat for later fat transfer treatment
Choosing the right plastic surgeon is an essential criterion for optimal results. Surgeons providing fat transfer procedures at NYC plastic surgery facilities utilize 3D simulation technology that helps patients visualize the results of their cosmetic surgery. This enables patients to take an informed decision, and also have realistic expectations regarding the results. A good surgeon would provide customized treatment and follow-up care to ensure that the results are maintained well.