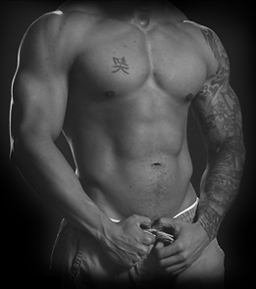 Medical implants are devices used to replace or act as a fraction for a particular body part or for the whole biological structure. Every year thousands of people enhance the quality of their lives by going through surgical procedures that involve the fixing or removal of implantable medical devices. Implants can roughly be categorized into groups by application such as sensory and neurological, cardiovascular, orthopedic, electric, contraception, cosmetic and for other organs and systems. At present, cosmetic surgeries are becoming increasingly common and this directly impacts the demand for various types of implants such as male pectoral implants, breast implants, cochlear implants, deltoid implants, thigh augmentation, dental implants and so on.
According to a recent Research and Markets report, the global implantable medical devices market was worth US$ 96.6 billion in 2018 and its value is expected to reach US$ 143.3 billion by 2024, with a CAGR of 6.8% during 2019-2024. The main focus of Global Implantable Medical Devices Market report is on orthopedic, dental, facial, breast, cardiovascular implants.
The key factors driving the growth of the medical implant market as:
Strong increase in consumers' inclination towards body aesthetics and physical appearance is driving the demand for cosmetic implants such as breast, pectoral and facial.
Technological innovations in medical implants that enable individuals to enhance physical appearance.
Rising occurrence of chronic diseases such as heart failure, arthritis, motor, sensory or cognitive modality, etc. that require various types of implants to sustain the life of a patient.
An increase in the geriatric population in both developed and developing regions has resulted in a rising prevalence of various chronic diseases is propelling the demand for various life prolonging implantable devices
The market is segmented based on:
Based on product type, the market is segmented into orthopedic implants, dental implants, facial implants, breast implants, male pectoral implants, cardiovascular implants and others.
Based on the material, the market is segmented into

Polymers
Metals
Ceramics
Biologic

Based on the end-user, the market is segmented into

Hospitals
Ambulatory surgery centers
Clinics

Region-wise, the market is segmented into North America, Asia Pacific, Europe, Middle East and Africa, and Latin America. North America currently represents the largest market.
The rising demand for breast enhancement is an important factor fuelling the demand for breast implants in North America. NYC plastic surgeons offer breast augmentation in Manhattan using saline, silicone, gummy bear and IDEAL implants. A Research and Markets report published in 2018 estimated that the breast implants market will be worth US$ 1,981.2 million by the end of 2025, escalating at a CAGR of 4.3% during the forecast period from 2018 to 2025, rising from US$ 1,424.4 million in 2017.