Chin liposuction in Manhattan provided at select plastic surgery facilities is an ideal cosmetic treatment for double chin. A common aesthetic concern, double chin can develop if you are overweight. However, even slim people may have saggy skin in the chin area. Neck aging can reduce skin quality in the neck and facial area. Over exposure to the sun and the environment can also lead to skin damage that can have an overall negative impact on the appearance of the chin and face.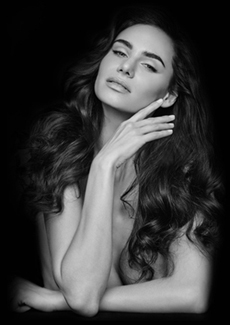 Recent data from the American Society of Plastic Surgeons (ASPS) reveals that facelift surgery was among the top five procedures in 2016. According to industry experts, the explosive growth of social media platforms and the fascination with posting selfies online are key factors are driving the demand for facial rejuvenation. In New York plastic surgery practices, surgeons use advanced techniques that provide natural looking results, which is another factor responsible for the popularity of facial cosmetic surgery.
Facial liposuction and liposuction of the chin successfully remove unwanted fat deposits from the chin that are unresponsive to rigorous diet and exercises. This procedure can be combined with another treatment, chin tuck in Manhattan for removing sagging skin under the chin. The fat can be suctioned out using advanced liposuction techniques. Leading plastic surgeons use state-of-the-art, minimally invasive techniques such as Smartlipo Triplex, BodyTite™ or VASERlipo to perform the procedure.
The following are the major benefits of the treatment.
Skin retraction
Improved chin contour with better definition
Minimal blood loss and less surgical trauma
Minimal downtime
Requires only local anesthesia and small incisions
Liposuction holds its place as the most popular cosmetic procedure every year. According to the 2016 ASPS report a total of 235,237 liposuction procedures were performed, which shows a marked increase from the previous year. People opt for cosmetic and plastic surgery with a view to change the overall definition of their body. Chin liposuction is most commonly seen to be performed in combination with another procedure.
Here are some facts that will help you understand more about chin liposuction.
The procedure is not a substitute for weight loss: Even though chin and facial liposuction does remove fat deposits, they are not designed to be alternative solutions for weight loss. Ideally, you should achieve your ideal weight before undergoing this procedure.
It is great for small or large amounts of fat deposits: Chin liposuction is a great choice for double chin if you have a small or large amount of fat deposits under the chin along with loose skin. Since the fat removed during chin or facial liposuction can be redistributed, it can be collected and stored for fat transfer treatment.
Typically, middle-aged people opt for this procedure: Typical patients for chin liposuction are 40 to 70 years old. The skin starts aging at this point of life and contributes to the development of a double chin. In younger people it may be caused by stubborn fat that does not melt even after hard diet programs and exercises.
This is not an invasive procedure: Provided using advanced minimally invasive techniques, chin liposuction requires only local anesthesia. In Manhattan, chin tuck is combined with liposuction for effective skin tightening after the procedure. It involves only minimum downtime and recovery time. Scars are also minimal.
Chin liposuction produces effective results: The results of liposuction are permanent. But several factors can change the results such as weight gain, aging, pregnancy and lifestyle factors.
Liposuction is not recommended, if: You are pregnant, or have cardiovascular disease or coagulation disorders, diabetic will not be a candidate for liposuction.
To check the procedure results, click on these before and after photos of double chin reduction. Before making a decision regarding body contouring in Manhattan, you should be aware of the procedure and other surgery options available. Meet an experienced plastic surgeon for performing face lift or facial liposuction and chin tuck in Manhattan who can provide you with the right information and guide you to choose the better option.