bodySCULPT plastic surgeon and InMode's Chief Medical Officer (CMO), Dr. Spero J. Theodorou attended the 5th global conference in Plastic and Reconstructive Surgery Symposium held in Riyadh, Kingdom of Saudi Arabia held during October 16 -18, 2021. Dr Theodorou was one of the key speakers at this prestigious international conference.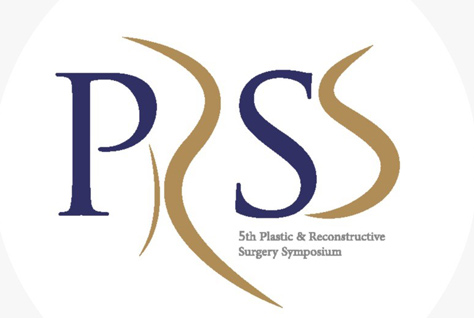 Source
The main goal of this conference was to present and discuss the most recent innovations, trends, and concerns as well as practical challenges encountered, and solutions adopted in the fields of Plastic & Aesthetic Surgery. An important aspect of this international conference is alignment of its objectives with Saudi Arabia's ambitious vision 2030 which has strong support and directives at empowering women in all fields such as medicine. The symposium had dedicated a special session about Saudi women plastic surgeons.
Dr. Spero Theodorou, who is the co-founder and Surgical Director of bodySCULPT in NYC and CMO of InMode, delivered lectures on several topics. On the first day of the Symposium, 16 October, 2021, Dr. Theodorou spoke on the following:
The Use Of Radiofrequency Technology In The Treatment Of Upper & Lower Lids (10:50 am – 11:00 am)
Bipolar Radiofrequency In The Use Of Minimal Invasive Neck Lifting (14:00 pm – 14:10 pm)
On the final day of symposium, 18th October, 2021, Dr. Theodorou delivered four keynote lectures on:
Composite Breast Augmentation (Implant With Fat Graft) (10:50 am – 11:00 am)
Scarless Breast Lift With Radiofrequency (14:40 pm – 14:50 pm)
Novel Use Of Nanotechnology In Post-Surgery Recovery In Plastic Surgery (15:30 pm– 15:40 pm)
Brazilian Butt Lift Under Local Anesthesia (15:50 pm- 16:00 pm)
Dr. Theodorou received his training in Plastic and Reconstructive Surgery at RUSH St. Luke's Presbyterian Hospital in Chicago, Illinois. Upon completion, he underwent an additional year of training in Aesthetic Plastic Surgery at the prestigious Manhattan Eye, Ear and Throat Hospital's (MEETH) Aesthetic Surgery Fellowship Program, formerly Affiliated with New York University (NYU). The MEETH (Manhattan Eye, Ear and Throat Hospital) Aesthetic Plastic Surgery Fellowship has the distinction of being the oldest aesthetic surgery training program in the country and is internationally recognized in the field of cosmetic surgery. Dr. Theodorou is presently teaching faculty at MEETH and the prestigious ASAPS (American Society of Aesthetic Plastic Surgery), instructing plastic surgeons on the latest body contouring surgery advancements. He is also Clinical Assistant Professor of Surgery Donald and Barbara Zucker School of Medicine at Hofstra University. He has multiple publications to his credit and frequently presents his work in major Plastic Surgery scientific meetings.

Source
With his expertise in all areas of aesthetic plastic surgery, Dr. Theodorou is constantly invited to speak and give presentations in the U.S. and internationally.