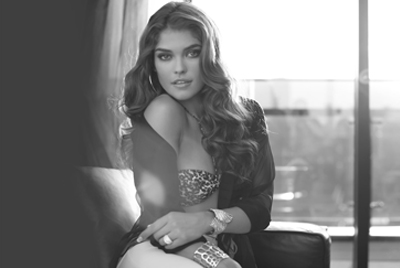 Cosmetic surgery is booming, driven by factors such as advancements in technology, wider acceptance, availability of minimally-invasive and non-invasive procedures, celebrity jobs, and the selfie craze. An increasing number of men and women in countries across the world – from the U.S. and U.K. to China, Brazil, South Korea and Dubai are opting to go under the knife to enhance their looks for varied reasons. While commending this growth, industry experts constantly remind people about the importance of fully understanding the implications of having cosmetic surgery before they take a final decision. A recently published Khaleej Times article discussed the views of Dubai Health Authority (DHA) experts on this matter.
DHA experts stress the need for understanding the safety of the procedure before undergoing it. In the discussion at the DHA's weekly smart clinic, plastic surgeons pointed out that the key is to make sure that individuals go to licensed practitioners and use quality products to avoid complications, which can often be irreparable.
Unlike reconstructive procedures that are performed to improve form and function, plastic surgery procedures such as tummy tuck and liposuction treat aesthetic concerns and are elective. You have the freedom to choose from various options and consider all angles before taking your final decision. So make sure that you do not compromise on your safety when you go ahead. Here are some useful tips on making a safe decision:
Do some thorough research on the credentials of the plastic surgeon and his/her area of skill. The surgeon should be specialized and experience in the concerned procedure and not something else. For instance, a surgeon with the required credentials in eyelid surgery may not be right choice for a rhinoplasty.
Take second and third opinions if necessary. If the first surgeon you see advised you to have a particular line of treatment, check to see if another expert gives you the same instructions.
Ensure that you consult qualified, licensed and experienced plastic surgeons who perform the procedure in a surgical facility or practice that has the right accreditations.
You should freely discuss your the concerns, goals and expectations with your to benefit from the right treatment. Good communication between the patient and plastic surgeon is essential when planning a surgery.
Make sure that your surgeon gives you a detailed explanation of not only the benefits but also the risks involved in the procedure.
In the DHA news report, plastic surgeons warn patients planning to have Botox injections and dermal fillers about ensuring the quality of the product as well as the quantity of the drug used.
"…if the amount administered is incorrect or if the quality of the Botox is not up to the standard, the complications are often irreparable," says an expert.
DIY cosmetic treatments or having these procedures done by unauthorized people is also highly risky.
On their part, physicians should watch out for signs of cosmetic surgery addiction when assessing a patient. Repeated treatments that start with Botox but extend to other cosmetic procedures such as abdominoplasty could be indicative such of addiction to cosmetic procedures. In such cases, the patient may have to be referred for counseling.
Regardless of whether they opt to have plastic surgery or not, men and women need to understand the importance of a healthy lifestyle. In fact, proper diet and exercise is important to maintain the results of most aesthetic treatments.