A novel facial contouring solution, EmbraceRF is a one-time treatment that improves facial balance and proportion to create an attractive appearance. If you are looking for a quick and efficient way to address skin laxity and excess fat accumulation in the lower face and neck area, this novel procedure is an ideal option. EmbraceRF is quite different from other facial treatments such as facelift in NYC. It is an ideal option for treatment gap patients – those not having bad enough skin for a facelift and not good enough skin elasticity for liposuction.
An increasing number of people now want minimally-invasive cosmetic surgical procedures that don't involve long recovery times. Minimally-invasive EmbraceRF provide optimal facial contouring results without a long recovery time. Invented by plastic surgeons in NYC with extensive experience in performing radio frequency-assisted cosmetic procedures, this minimally-invasive procedure provides a long-lasting solution for treatment gap patients. Sideline Patients and Facelift Maintenance Patients may also be good candidates for Embrace RF.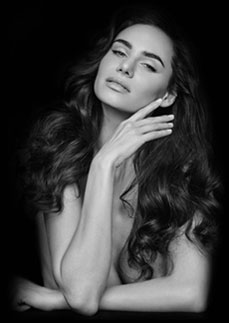 While conventional facial rejuvenation procedures only addresses excess fat accumulation and involve incisions and recovery time, EmbraceRF in NYC combines two powerful modalities from InMode – FaceTite and Morpheus8. These modalities allow the plastic surgeon to mold the fat in the face strategically and create a more natural-looking result without any incisions or scars. The procedure can actually determine how much fat is removed, left behind, or molded. This new concept of facial rejuvenation is unique to EmbraceRF and allows for precise sculpting by allowing the physician to balance the amount of fat removed, molded, and retained.
By blending FaceTite and Morpheus8, EmbraceRF provides superior contouring of face and neck. Depending on how deep the dermis is in different parts of the face the surgeon can preserve fat and tighten skin or remold the fat into the contours so as to improve definition of the jaw line, jowls and neck, while retaining the fullness necessary to maintain a youthful appearance.
This minimally invasive treatment can be performed in about an hour under local anesthesia or using mild sedation. It involves little downtime and results can be seen with one treatment. EmbraceRF patients usually report seeing the best results after about 6 weeks.
If you are considering a facial rejuvenation procedure, schedule a consultation at an AAAASF – accredited NYC plastic surgery practice that has surgeons who have the specialized skills needed to perform the procedure using the latest technology. An expert will be able to tell you whether EmbraceRF or face lift in New York will work best for you.