Facial skin laxity is a result of natural aging. Genetics, diet, lifestyle, sun exposure, stress and smoking are key factors that play a role in loss of elastic tissue, skin laxity, wrinkles, and creases. Loss of fat below the skin in the cheeks, chin, nose, and other areas also results in loose skin. The good news is that EmbraceRF in NYC can address these concerns. This minimally invasive treatment is an ideal option for patients who are looking to improve significant facial and skin aging concerns, but do not want surgery. The procedure utilizes radiofrequency energy to tighten the underlying skin structure and create a more youthful appearance – without surgery. EmbraceRF combines two powerful technologies from InMode – FaceTite to treat deep tissue and tighten the skin, and Morpheus8, a subdermal adipose remodeling device to mold the fat and contour the face.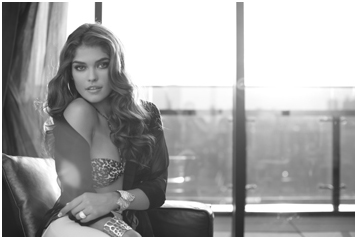 A face lift in New York City can improve facial sagging by lifting the tissues to restore a more naturally youthful facial appearance. However, EmbraceRF is very different from a standard facelift. It is the perfect solution for "treatment gap patients" – those who do not have bad enough skin for a facelift and not good enough skin elasticity for liposuction. This innovative scarless facial contouring procedure allows precise sculpting of the lower face and neck. It addresses the lower third of the face, specifically the neck and jowls. Sideline Patients and Facelift Maintenance Patients may also be good candidates for Embrace RF. Let's take a closer look at FaceTite and Morpheus8, the two technologies that combine to make EmbraceRF in NYC a unique facial contouring solution.
Minimally invasive FaceTite provides fat coagulation and tissue remodeling. It delivers RF energy in a targeted manner to firm the skin and provides results similar to a facelift without invasive surgery and the associated discomfort. It provides superior internal and external liposuction and allows three-dimensional remodeling of the fibrous tissues. FaceTite technology provides impressive results for contouring the jowls. International pop icon Paula Abdul made news recently with her admission about having cosmetic surgery using FaceTite.
The FDA-cleared subdermal adipose remodeling device (SARD) Morpheus8 allows the surgeon to remodel the fat tissue. Depending on how deep the dermis is in different parts of the face the surgeon can preserve fat and tighten skin or remold the fat into the contours so as to improve definition of the jaw line, jowls and neck, while retaining the fullness necessary to maintain a youthful appearance. The treatment provides uniform results and leaves hardly any scars.
Incorporating these powerful technologies, EmbraceRF in NYC provides optimal facial contouring results without the long recovery time associated with facelift surgery. This in-office treatment uses local anesthesia or mild sedation and takes about an hour to perform. It involves little downtime and results can be seen with one treatment. Patients usually report seeing the best results after about 6 weeks.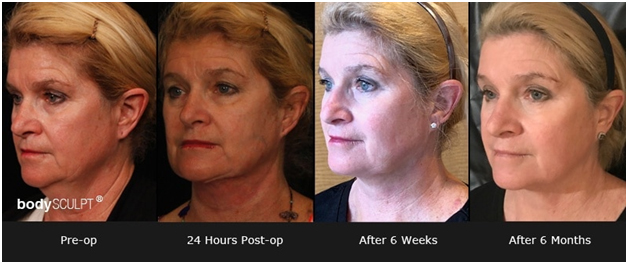 Leading AAAASF-accredited New York City plastic surgery practices offer EmbraceRF. Plastic surgeons with expertise in the area of radiofrequency-assisted aesthetic procedures can provide patients with remarkable facial contouring results.