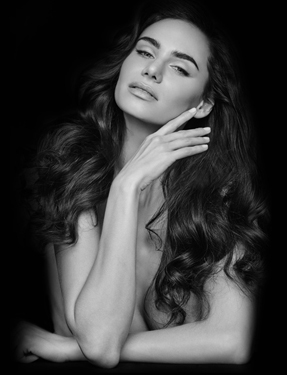 Are you looking for a way to improve signs of aging on your face and neck? Getting a facelift in Manhattan is an ideal way to address those lines, folds, wrinkles and sagging skin.
Performed using innovative techniques, a Manhattan facelift can resolve concerns such as mid-face sagging, creases below the lower eyelids, creases along the nose extending to the corner of the mouth, facial fat, jowls, and a double chin.
In established plastic surgery practices, patients can choose between surgical and minimally invasive facelifts based on their needs. Conventional facelifts involve the use of various surgical techniques that involve incisions to improve the visible signs of aging in the face and neck. The procedure is also performed using advanced minimally-invasive modalities such as BodyTite™ (radiofrequency assisted), Smartlipo Triplex (laser assisted) and VASERlipo (ultrasound assisted). These techniques are less intimidating for patients and can provide very natural-looking results when performed by a skilled plastic surgeon. EmbraceRF in NYC is a new breakthrough, one-time facial contouring procedure that can address aging issues and rejuvenate the face and neck area safely and effectively.
Regardless of the facelift technique you are considering, you should be aware how to prepare for a Manhattan facelift. Following your primary facelift consultation, caring for your body and cutting stress in the weeks leading up to your procedure can help you achieve optimal results. The first step is to prepare for a talk with your surgeon about your face lift. Things that you can expect the surgeon to discuss include:
 Medical history: Be prepared to answer questions about your past and current medical conditions, previous surgeries, previous plastic surgeries if any (including complications), and history of smoking, and drug or alcohol use.
Your current medications: You would needed to provide the name and dosages of all medications you regularly take, including prescription drugs, over-the-counter drugs, herbal medications, vitamins, and other dietary supplements.
Medical exam: Your surgeon will do a physical exam and likely request recent records from your doctor. A consultation with a specialist may be needed if there are any concerns about your ability to undergo surgery. If you are identified as a good candidate for the procedure, your surgeon will take photos of your face from different angles and close-up photos of some features. The surgeon will also examine your bone structure, shape of your face, fat distribution, and quality of your skin to determine your best face lift option.
Assessment of expectations: Your surgeon will ask questions about your expectations about the outcomes of your proposed face lift. It's important that patients know how a face-lift can change their appearance and what the procedure cannot address.
After discussing these matters, you will be given certain pre-operative instructions to follow before you head to the procedure room. These include:
 You will be asked to stop taking medications such as aspirin-containing products, medications that contain blood thinners, vitamin E, and herbal supplements two weeks prior to surgery. Talk to your surgeon about what medications are safe to take or whether the dosage should be adjusted.
Refrain from smoking, consuming tobacco or nicotine at least four weeks prior to the procedure as these can impair and delay healing.
Avoid eating anything after midnight the night before your face-lift. You will be asked to stay hydrated and take recommended medications approved by your surgeon.
You'll likely be asked to wash your hair and face with a germicidal soap the morning of the surgery.
Arrange for someone to drive you to and from surgery and to stay with you around-the-clock for 24 hours after procedure.
Arrive for your appointment with clean skin, free of cosmetics, moisturizers, etc.
Inform your surgeon about any illness, cold or any skin infection in the chest area which develops within a week of the surgery.
If you are considering a facelift in Manhattan, choose an AAASF-accredited plastic surgery practice that has plastic surgeons who are well-trained and experienced in performing the procedure. A reliable surgeon will work closely with you to determine which technique is best for you after conducting a detailed assessment of your concerns as well as physiological considerations such as the amount of facial fat, degree of sun damage, quality and thickness of skin, extent of skin laxity, and condition of the neck and jowls. Having the procedure performed by an expert is crucial for safe treatment and beautiful, natural-looking results.
It is important to have reasonable expectations and to remember that a facelift will not stop the overall aging process. However, caring for your skin may help you prolong the results.