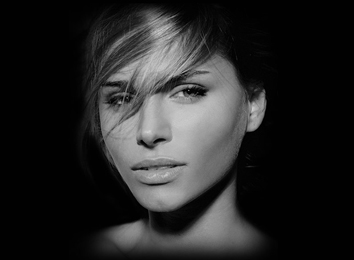 The desire to look more attractive and youthful is universal and that's one of the major reasons why cosmetic facial procedures have gained widespread acceptance in recent years. Natural aging, skin type, gravity, and sun exposure are the common reasons for the appearance of folds, wrinkles, lines and creases on the face. Facial rejuvenation procedures can address all of these concerns. Clinically known as a "rhytidectomy", a facelift in New York City is a popular option to take years off the face and achieve a more youthful, refreshed look.
Traditional facelift surgery involves the use of various surgical techniques to improve visible signs of aging in the face and neck. However, as it involves general anesthesia, and long downtime and recovery, surgery is intimidating for most patients and this has led to the development of non-invasive and minimally-invasive procedures with small incisions, minimal surgical trauma and scarring, less downtime, and quick recovery.
Here are advanced nonsurgical facial rejuvenation solutions available in NYC:
KYBELLA: This is an FDA-approved injectable to address a double chin. KYBELLA in NYC treats a double chin by eliminating excess fat under the chin and improves definition in the neck and jaw line.
EmbraceRF: Invented by plastic surgeons in NYC with extensive experience in performing radiofrequency-assisted cosmetic procedures, EmbraceRF in NYC is a minimally invasive procedure that provides a long-lasting solution to the effects of facial aging, specifically the lower third of the face that consists of neck and jowls. This innovative scarless facial contouring procedure combines two powerful technologies from industry leader InMode – FaceTite and FDA approved Morpheus8, a Subdermal Adipose Remodeling Device (SARD). The results similar to a facelift-without incisions or scars, there would be a little downtime associated with the procedure.

The core of the EmbraceRF procedure is that it uses heat to remodel and mold the fat in addition to the skin tightening for optimal results. Applied externally, the FDA-cleared SARD is the first and only device to mold the fat subdermally in order to effectively address aging concerns in the lower face. Unlike other existing treatments, physicians can strategically determine how much fat is removed, left behind or molded. The procedure allows the plastic surgeon to "mold" the fat of the face in strategic positions and address laxity with SARD and Morpheus8. This new concept of facial rejuvenation is unique to EmbraceRF which allows for precise sculpting of the face and body by allowing the physician to balance the amount of fat removed, molded, and retained.

EVOKE: InMode EVOKE treatment in NYC is a non-invasive facial remodeling device remodels facial tissue and delivers the ultimate in thermal facial procedures. Evoke's proprietary non-invasive technology is an industry-first in delivering a structural re-organization of the facial and neck tissues resulting in a three-dimensional remodeling. This state-of-the-art thermal skin rejuvenating platform revitalizes your face, neck, chin, cheeks and jowls with no surgical intervention, anesthesia, surgical scars or downtime. One of the major reasons for the development of this advanced thermal skin rejuvenating platform is the increase in demand for a non-surgical, customizable and effective solution for people to achieve their aesthetic goals. Patients can surf the internet, read a book, and watch TV while this facial rejuvenation treatment is being performed.

bodySCULPT®, a leading plastic surgery practice in Manhattan, New York City (NYC) is one of the first plastic surgery centers in the U.S to introduce EVOKE technology. Dr. Spero Theodorou, who is InMode's Chief Medical Officer, is responsible for the development of all of InMode's procedures, clinical studies and training. bodySCULPT® plastic surgeons Dr Theodorou, and Dr. Christopher Chia are experts in body contouring techniques. These doctors are among the best plastic surgeons in NYC and provide treatments tailored to individual requirements.

Other power-assisted treatments: Apart from injectables and non-invasive procedures, NYC surgeons perform facelifts using minimally-invasive modalities such as BodyTite™ (radiofrequency assisted), Smartlipo Triplex (laser assisted) and VASERlipo (ultrasound assisted). When performed by a skilled plastic surgeon, these procedures can provide very natural-looking results.
Other popular non-surgical facial rejuvenation options include: Botox to reduce the appearance of wrinkles between the brows, crows-feet around the eyes, and horizontal forehead creases.; Soft-tissue fillers (Juvederm®, Restylane®, Radiesse®) to fill hollow areas and deep lines minimizing the appearance of aging; laser hair removal; chemical peels to smooth the skin, and microdermabrasion.
By lifting and tightening facial skin, tissues and muscles, face rejuvenation procedures at established plastic surgery practices leaves your skin looking firmer and fresher. When performed by a skilled plastic surgeon the results of a facelift in New York City can last for years.