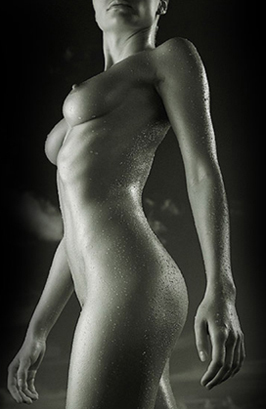 Most women would love have an hourglass figure with a slim waist, full hips, a curvy posterior, and toned thighs. Achieving fuller hips and buttocks is possible with fat transfer in NYC. In fact, a recent New Beauty report hints that many celebrities could have got a "hip job" done. Fat transfer improves the size and curvature of the hips and buttocks. Filling out the hip region is part of what gives a woman those curves and fullness that everyone loves.
The procedure involves removing fat from areas such as abdomen, purifying it and injecting it into the hips to achieve the appropriate contour. The treatment increases the width of the hips and provides a better hip-to-waist ratio. This minimally invasive treatment offers advantages such as
No general anesthesia
No hospital stay
Less downtime
Reduced discomfort
Reduced risks of rejection as it uses the patient's own fat
Fat transfer to the hips can be performed along with Brazilian butt lift surgery, which helps not only to reshape the entire lower back and hip area, but also to increase the size of the buttocks. The duration of the procedure will depend on how much fat is removed and the desired improvement. Healing generally takes several weeks.
Women with sufficient fat to spare in the donor sites and do not have any circulation problems can undergo the treatment. Usually, between 200 cc and 400 cc of fat per hip would be needed achieve noticeable improvements.
How well fat grafting to the hips lasts would depend on how much subcutaneous tissue exists between the skin and the underlying muscle fascia. The greater the amount of subcutaneous fat present, the better the chances for the fat to get nourished and survive. Surgeons often recommend avoiding putting pressure on the treated areas after the procedure, as it may affect the survivability of the injected fat.
The results of the procedure depend on the plastic surgeon's experience and expertise. For instance, a skilled New York City plastic surgeon who is skilled in both liposuction and fat grafting can provide attractive outcomes by achieving the right balance between fat removal and addition.