Are you concerned about excess fat buildup in the face and neck and considering cosmetic surgery to address these issues? The good news is that EmbraceRF in NYC, a breakthrough scarless facial contouring procedure could be the answer. This one-time procedure can address excess fat, skin laxity in the face and neck caused by factors such as aging, heredity, weight gain/loss, sun exposure, and gravity, and it also rejuvenate the face and neck area.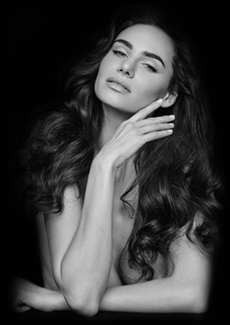 Most people who are considering EmbraceRF have many questions about the procedure. Here are eleven commonly asked questions about this scarless facial contouring treatment:
What exactly is EmbraceRF?

EmbraceRFis an innovative facial aesthetics technology by InMode. Invented by plastic surgeons in NYC with extensive experience in performing radiofrequency-assisted cosmetic procedures, this minimally invasive procedure provides a long-lasting solution to the effects of facial aging. This innovative scarless facial contouring procedure addresses the lower third of the face, specifically the neck and jowls.

What is adipose-remodeling?

EmbraceRF introduces the novel concept of subdermal adipose remodeling of the face and morphs the aging facial features into a more youthful appearance. It rejuvenates the face and neck area by combining two proprietary InMode technologies: radiofrequency-assisted FaceTite and Morpheus8, a Subdermal Adipose Remodeling Device (SARD)which generates heat to contour the fat and skin of the face effectively, consistently and safely.

The core of the EmbraceRF procedure is that it uses heat to remodel and mold the fat in addition to the skin tightening for optimal results. Applied externally, the FDA-cleared SARD is the first and only device to mold the fat subdermally in order to effectively address aging concerns in the lower face.

How is EmbraceRF different from other facial contouring procedures?

Unlike other existing treatments, physicians can strategically determine how much fat is removed, left behind or molded. The procedure allows the plastic surgeon to "mold" the fat of the face in strategic positions and address laxity with the FDA-cleared Subdermal Adipose Remodeling Device (SARD) and Morpheus8. This new concept of facial rejuvenation is unique to EmbraceRF which allows for precise sculpting of the face and body by allowing the physician to balance the amount of fat removed, molded, and retained.

What areas can be treated?

EmbraceRF treats the lower face/neck area. It addresses skin laxity and can be used with or without the need for liposuction.

What does the procedure involve?

By blending FaceTite and Morpheus8, EmbraceRF provides superior contouring of face and neck. A non-invasive RFAL (Radio-Frequency Assisted Lipolysis) facial contouring solution, FaceTite provides superior internal and external liposuction and allows three-dimensional remodeling of the fibrous tissues. With its depth of 4 mm and additional 1 mm heat signature, Morpheus8 allows the surgeon to also remodel the adipose (fat) tissue.

EmbraceRF delivers radiofrequency (RF) energy to "mold" the fat of the face in strategic positions and address aging facial features and face laxity with natural looking results. Depending on how deep the dermis is in different parts of the face the surgeon can preserve fat and tighten skin or remold the fat into the contours so as to improve definition of the jaw line, jowls and neck, while retaining the fullness necessary to maintain a youthful appearance.

Who is an ideal candidate for the procedure?

The treatment is for those who have aging signs or skin laxity in the lower face and neck, with or without underlying fat concerns. Ideal candidates for EmbraceRF fall under three categories: Treatment Gap Patients, Sideline Patients, and Facelift Maintenance Patients:

What are the benefits of EmbraceRF?

Treats both superficial and deep tissues
Improves the jaw line and rejuvenates the neck
One-time procedure with permanent results
Tightens the skin in the neck and jowls
Retains the youthful fullness of the face and improves skin tone
Minimally-invasive treatment, no incisions or scars
Superior facial contouring with natural looking outcomes
Performed under local anesthesia
Minimal downtime
Uniform treatment and permanent results

How many treatments are required?

EmbraceRF is a one-time procedure and results can be seen with one treatment.

What does recovery involve and how long will it take?

The procedure is performed with local anesthesia or using mild sensation in the office in approximately 45 minutes, and has a downtime of about 48 hours or long weekend. Patients would be able to return to their homes shortly after the treatment.

What can be expected following EmbraceRF treatment?

EmbraceRF provides results similar to a facelift-without incisions or scars.Even though there is little downtime associated with Embrace, some sort of bruising, swelling, and tenderness on the treated area is to be expected. If you experience any unusual discomfort then contact immediately your plastic surgeon for further check-up.

How quickly will I see results?

The results are visible immediately and only improve with time over a period of 6 weeks to 6 months.Best results are seen after 6 weeks, and continuing up to 12 months.
If you are considering EmbraceRF in NYC, then choose an AAAASF-accredited plastic surgery practice that has surgeons who have the specialized skill required to perform this procedure. Only an expert can utilize these FDA-approved InMode technologies to provide optimal results.