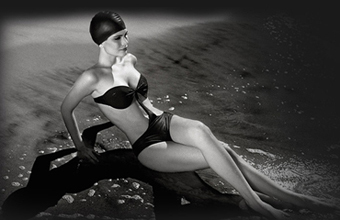 Getting into shape is a popular New Year resolution and often on the top of the wish list of many men and women. Body contouring in New York, or more specifically, liposuction, can help you achieve your goal to shape up. Liposuction is not a weight loss strategy, but it can still help you go forward with your New Year's resolution to slim down.
Liposuction removes stubborn fat pockets that don't respond to even strenuous diet and exercises. The procedure's popularity has soared in recent years. According to the American Society for Aesthetic Plastic Surgery (ASAPS), liposuction was the most popular procedure in 2016 with 414,335 procedures performed. Reports say that millennials are the largest demographic for aesthetic treatments.
No matter how hard you work out or how healthy you eat, stubborn fat can persist in certain areas and prevent you from achieving that streamlined figure you dream about. The truth is that fat deposits in certain areas like the tummy, flanks, arms and thighs, become more difficult to get rid of as we get older. Liposuction can address this concern effectively. Good candidates for the procedure are close to their ideal weight, healthy, and active. Having good skin elasticity is an advantage as it helps the skin shrink and fit the new contour.
Smartlipo is a minimally invasive laser liposuction procedure that has gained popularity for its efficiency and safety. Smartlipo is laser liposuction uses laser energy to melt the excess fat so that it can be easily removed via a small cannula. This procedure minimizes downtime and allows patients to return to normal activities more quickly than conventional liposuction. It also promotes collagen production and tightens skin.
Women can combine liposuction with other procedures such as tummy tuck, breast reduction and so on for optimal body contouring results. If your concern is excess abdominal fat and skin, you can combine a tummy tuck with laser liposuction. No amount of exercise and healthy eating can address skin laxity. A tummy tuck in NYC is an ideal option to treat sagging abdominal skin.
Liposuction removes fat cells from the treated areas but can't prevent future weight gain, which could compromise your results. So it's important to maintain a healthy lifestyle with proper diet and regular exercise to maintain the results throughout the year and beyond.
Don't opt to have laser liposuction just because you want to try out something new this year. Liposuction is recommended only when natural options like diet and exercise fail to provide the desired results. Take the time to find an AAAASF accredited plastic surgery practice in NYC that has surgeons who are experts in laser lipolysis. An experienced NYC plastic surgeon will evaluate your candidature and your goals, and help you take an informed decision.