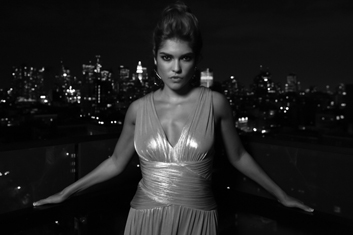 Is there any "particular season" for plastic surgery? Yes, many people consider body contouring NYC in holiday season or winter as they think this is the perfect time to get nips and tucks and rejuvenate their appearance before the New Year dawns. Plastic surgery has also become an increasingly popular gift. According to an article published by the American Society of Plastic Surgeons (ASPS), holidays are the busiest time of year in plastic surgery offices. Plastic surgeons are busier than ever in the weeks between Thanksgiving and the end of the calendar year. This is because patients get a lot of time to coordinate their procedure and for recovery during the holidays. But there are certain things you should consider before getting or gifting a plastic surgery procedure.
Popular procedure: Avoid getting or gifting a popular plastic surgery procedure, just because it's a trend. Have a procedure only if you feel like you need it or it will make you happy. For instance, while breast augmentation, liposuction, nose reshaping, eyelid surgery and tummy tuck in NYC are popular surgical procedures, it doesn't mean that you should choose to have one of these procedures or that they are a good option for gifting.
Gifting a procedure: Plastic surgery procedures can enhance one's appearance and boost self-confidence, but gifting cosmetic procedures to your loved one can be tricky. The decision to undergo cosmetic surgery is a personal choice and you need to make sure the recipient would not feel embarrassed or pressurized by this gift. So before you gift a procedure, discuss the matter with the intended recipient and identify what procedures the person might be interested in. Anyone who intends to gift a cosmetic procedure to a loved one, need to consider:

Whether it is a suitable gift
Whether your loved one will appreciate it
Find an accredited practice that offers the procedure
Make sure that the plastic surgeon is qualified to perform it
What the procedure involves in terms of risk and recovery time
It is important to note that cosmetic surgery is like any other type of surgery and does carry certain risks. Moreover, not everyone is a good candidate for every treatment. Even if your gift is exactly what your loved one wants, the plastic surgeon should confirm that he/she is suitable for candidature. There are many important factors to consider when it comes to body contouring and one is determining your candidature for the procedure. If you have any serious illness or health conditions such as diabetes, high blood pressure, a bleeding disorder, heart disease, or depression, you might be advised to refrain from having an aesthetic procedure. Moreover, for women considering a cosmetic procedure such as tummy tuck or a breast procedure, it's better to wait until they are done having children and breastfeeding. This is because the abdominal wall and skin stretches out during pregnancy, and you may lose the results achieved.
Therefore, the best option would be to gift your loved one a consultation with an experienced plastic surgeon. This will give the intended recipient a chance to explore various options, educate themselves, and decide exactly what treatment, if any, they would like to have.