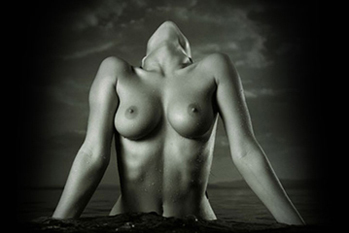 The global breast implant market is expected to grow at a balanced rate and at a CAGR of more than 6% during the forecast period 2016 – 2020, according to a recent Technavio report. This growth will be driven by the decrease in procedural cost and this trend of cost reduction is already seen in major economies such as the UK and Spain. The growing number of cosmetic surgery clinics and increasing competition among plastic surgeons are considered factors responsible for this cost reduction. There is expected to be an increasing number of qualified plastic surgeons which will further reduce the process cost applicable for breast augmentation procedure. Moreover, a number of plastic surgeons are cutting down on their fees to sustain in the present competitive environment. Another important factor is that more women undertake the procedure in the United States and Europe because of the improved affordability. All this will benefit the breast implant market.
Breast implant surgery is a procedure that helps women achieve the breast size, shape and contour of their desire. The popular types of breast implants are saline, silicone, gummy bear and Ideal implants that are FDA approved.
Breast implants are used in cosmetic and reconstructive surgery. In reconstructive surgery, the breast implant is used to reinstate a natural-looking breast mound for post mastectomy breast reconstruction patients, or to correct inherited defects and deformities of the chest wall.
Breast implant market growth worldwide is also driven by the emergence of new combination treatments. The new trend involves the adoption of invasive and non-invasive procedures by surgeons to deliver better results. In the UK, for instance, a trend of combination treatment is a combination of breast implants and tummy tuck at the same time. This is a procedure that enjoys high demand among women who experience loss of breast volume and loss of skin on their stomach during the post pregnancy phase.
The Technavio report highlights the fact that the global breast implant market is characterized by the presence of diversified regional and international vendors. The competitive environment in the market will intensify with the increasing trend of product innovations, product/service extensions and other factors. Apart from constantly competing against each other for the top position, vendors are also engaging in strategic alliances to market breast implants. Key vendors identified are:
Allergen
Mentor Worldwid
GC Aesthetics
Sientra
Arion Laboratories
Establishment Labs
Groupe Sebbin
Silimed
Hans Biomed
Cereplas
Based on geography the breast implant market is divided into
In 2015, the Americas dominated the market and will continue to do so for the next few years. This market is driven by the growing presence of a large aesthetically conscious population.
Breast augmentation using implants is provided at select plastic surgery practices in Manhattan, NYC. Women planning for this body contouring procedure can schedule a consultation for the same, which is usually complimentary. This will help determine whether the procedure is appropriate for them, and also learn about the results one can expect.