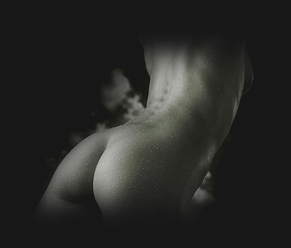 Buttock augmentation is one of the fastest growing cosmetic surgical procedures, with the American Society for Aesthetic Plastic Surgery (ASAPS) reporting that a surge of 86 percent during 2013-14. Even NYC plastic surgery practices report that more and more women are showing interest in this procedure. With their curvaceous bodies, celebrities like Kim Kardashian and Nicki Minaj have inspired many women to try butt injections. Here we put together the answers to some frequently asked questions on this treatment.
What are butt injections? The treatment involves using your own fat to improve the size and shape of your derriere. Excess fat is removed from specific areas through liposuction, processed and purified, and then injected into the buttocks.
Who is an ideal candidate? If you want to enhance the roundness or general shape of your derriere, you need to have enough fat to spare for the procedure but not be obese. As with most plastic surgery treatments, you should also be in good health with no serious medical conditions, and have realistic expectations.
How is the Brazilian butt lift different from implant surgery? In the implants method, you can expect improved size. The fat transfer method improves volume, reshapes the butt and provides more natural looking results.
Will the injected fat travel to other areas of the body? This will not happen. About 65% of the fat transferred will remain in the buttocks post treatment and the rest will be excreted. Your results at three months are what you can expect for the long-term.
Will weight loss in the future affect the results? Yes, maintaining the outcome depends mostly on how well you maintain your weight with proper exercise and a healthy diet. Excessive weight loss may diminish the outcome.
How long has this procedure been around? The first Brazilian Butt Lift was performed over two decades ago. However, the last five years have seen a surge in demand for this novel treatment.
Are there any risks? Like all plastic surgery procedures, butt injections too come with some risks. Having the treatment performed by an experienced surgeon in an AAAASF-accredited surgical practice would minimize risk of complications.
How long will it take to recover? The actual time for recovery varies from person to person. It varies with the amount of fat removed and transferred. On an average, discomfort lasts for about 7 to 10 days, with pain subsiding in about 3-4 weeks.