The demand for pectoral implants is rising. Many men who desire a well-developed chest muscles find that they cannot achieve the results they want even with strenuous work-outs and rigorous diets. Pectoral implants for men are designed to help them meet their goals. Pec implant surgery is an aesthetic procedure that involves placing a solid silicone implant under the chest muscle to provide a man with a sculpted, masculine chest.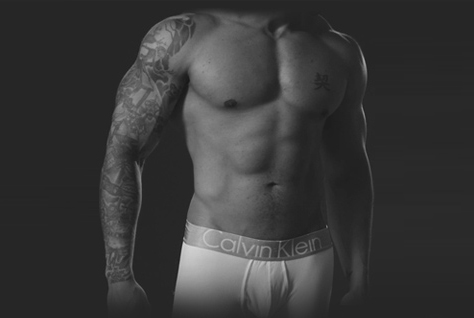 Factors such as such as genetics, growth defects injury and medical conditions can inhibit male chest muscle development. Chest implants provide the solution by enhancing the bulk and projection of the chest muscles, creating a thicker, fuller look. They look and feel remarkably natural and can greatly improve a man's self-confidence.
Even if the procedure provides optimal results, one question that most candidates ask their plastic surgeon is: how long will pec implants last? Generally, the results of pectoral implant surgery are long-lasting when performed by a qualified surgeon, specialized and experienced in the procedure. To experience long-lasting results, it is also important to maintain a healthy lifestyle and weight. Patients should return to their plastic surgeon's office for follow-up evaluation at prescribed times and if they notice any changes in the appearance of their chest.
The procedure begins with numbing the treatment area and making an incision in the crease of the armpit. A pocket is created under the pectoralis major muscle, where the implant is placed and the sutures are used to reconnect the muscle lining and close the skin. The sutures will dissolve over time. During the healing process, the implant becomes surrounded by the scar tissue pocket, where it stays permanently. Performed as an outpatient procedure, the treatment needs just one to two hours to complete.
A major advantage of this procedure is that the muscle is not cut or damaged as the implants are inserted between the major and minor pectoralis muscles. It helps the muscle continues to grow with routine exercises and workouts. Moreover, you won't be able to feel them that easily when the surgery is performed correctly and the implants are placed so that they are well hidden by the tissues.
Manhattan plastic surgery practices offering pectoral implants for men provide customized solutions to help men achieve their aesthetic goals. The surgeons can determine the correct shape and size of implant that will provide the best results for each candidate and also have the artistic skills to provide attractive, natural looking results.
Pec implant surgery is an ideal option for men who:
Have underdeveloped pectoral muscles and want to improve them
Have spent hours on body building exercises but could not achieve the desired bulk
Are athletic and want to enhance chest definition and contour
Have an asymmetrical chest or chest deformed from birth or because of an accident
Want a more defined, muscular chest
If you are looking for pec implants for men in NYC, choose an AAAASF-accredited plastic surgery practice. Such practices can offer the services of surgeons who are experts in performing the procedure. An expert plastic surgeon can provide safe and effective treatment with long-lasting results.