Even after spending hours at the gym, many men find that they are unable to achieve the chest definition that they desire. In such cases, pectoral implant surgery can be the ideal solution. Pectoral implants for men add shape and definition to the chest area and result in a well-proportioned, symmetric, athletic torso. This procedure has become a popular option among men who are athletic or go to the gym and want to be able to show off a fuller, masculine chest.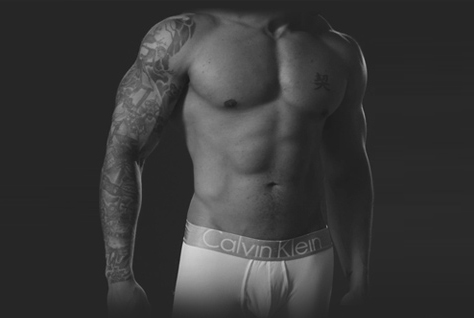 Genetics, growth defects, injury and other conditions can limit the growth of the chest muscles. Asymmetry or congenital underdevelopment of the pectorals can cause embarrassment and affect self-confidence. Male pectoral implants augment the size and shape of the chest while also enhancing the contours and the appearance of chest muscle. When performed by an expert, the procedure results in a fuller, sculpted and more masculine looking chest.
Pec implant surgery involves inserting implants made of solid silicone under the pectoral muscle to create or recreate a natural-looking chest area. An incision of about 2 inches in length is made in the armpit and a pocket is then created to place the implant under the pectoralis major muscle. After inserting the implants on both sides, the incisions are closed. The procedure usually takes approximately two hours to complete.
Proper preparation before the treatment is very important for smooth recovery and the best outcomes. The first and foremost preparation step is to choose a reliable plastic surgery practice that has well-qualified plastic surgeons who are skilled in performing pectoral implant surgery. A reliable plastic surgeon will first make sure that you are in good health and can undergo this procedure without any complications. In addition to reviewing your medical history and performing a physical exam to evaluate your fitness for the procedure, the surgeon will also answer any questions you may have.
Male pec implants come in different sizes and shapes. During your consultation, your surgeon will measure your chest, discuss the implants available, and determine the best option for you. The surgeon will also provide you with preoperative instructions. Going by this guidance is very important for smooth recovery and optimal outcomes.
Here are some important things that you should do to prepare for the procedure:
Quit smoking at least 2 weeks in advance of your procedure. It helps to avoid risks of blood clots, strokes, or other complications.
If you take anti-inflammatory medications, aspirin or herbal medications, stop for the time advised by your surgeon as these could increase bleeding.
Avoid using any lotion or shaving cream on your chest and arms as this could interfere with the procedure and recovery.
Arrange to have someone take you home after your procedure. If needed, ask them to stay with you for your first night post-op.
Your arms and chest may be tender. Have loose-fitting button-up shirts (rather than t-shirts) ready to wear post-op.
Stay hydrated before and after the procedure.
Patients also need to diligently follow all post-op care instructions given to them.
When performed by an expert plastic surgeon, pectoral implant surgery will significantly improve chest definition and muscularity. When pec implants are placed correctly, they will remain well hidden by the tissues and you won't be able to feel them that easily. For superior results, choose an AAAASF-accredited plastic surgery practice that has surgeons who are experienced and skilled in the procedure. Such surgeons will evaluate factors such as body type, symmetry, proportions and individual preferences and expectations and provide customized treatment to help you achieve best results. Evaluating before and after photos of previous patients who have had pectoral implant surgery in the practice will help you get an idea about the surgeon's skills.