Many women are having breast augmentation in New York City to restore breast volume and shape that were affected due to factors such as weight loss, pregnancy and aging. Augmentation mammaplasty, as the procedure is also called, has been ranked the topmost cosmetic surgical procedure in 2019 by the American Society of Plastic Surgeons (ASPS), with up to 299,715 breast augmentation procedures performed last year. The procedure involves using FDA-approved implants to enhance breast volume and contour.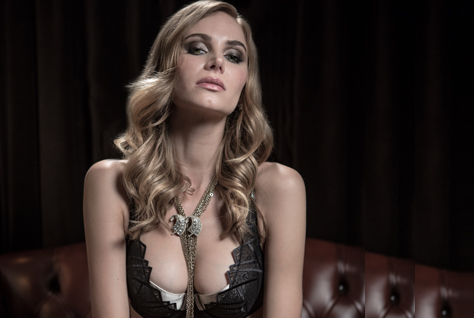 Breast augmentation in NYC is performed using saline, silicone, gummy bear, or IDEAL implants. In composite breast augmentation, fat grafting is used along with the breast implant to improve outcomes. Breast implants come in different sizes and shapes such as tear-drop and round and with textured and smooth surfaces to fit any woman's breasts and body type.
However, regardless of the implant type, size and shape, you should be aware how to prepare for a breast augmentation procedure. After your primary consultation, caring for your body and cutting stress in the weeks leading up to your procedure can help you achieve optimal results. The first step is to prepare for a talk with your surgeon about your procedure. After having your primary consultation, your plastic surgeon will do a physical exam and likely request recent records from your doctor. Once you are identified as a good candidate for the procedure, your surgeon will provide you the details of when and how the procedure would be performed. He/she will provide you with proper guidelines that you have to follow before and after your procedure.
Here are the essential steps to prepare for breast augmentation surgery:
Discuss your medical history with your surgeon, such as past and current medical conditions, previous surgeries, previous plastic surgeries if any (including complications).
Provide the name and dosages of all medications you regularly take, including prescription drugs, over-the-counter drugs, herbal medications, vitamins, and other dietary supplements to your plastic surgeon. This is very important and you might need to stop certain medications before the surgery.
Refrain from smoking, drinking alcohol, consuming tobacco or nicotine at least four weeks prior to the procedure. These practices can impair and delay healing.
Avoid eating anything after midnight the night before your procedure.
Stay hydrated and take the medications that your surgeon recommends.
If you have any pre-existing health conditions, tell your plastic surgeon about them. You may be asked to avoid foods that contain salicylates (natural blood thinners).
Do not wear jewelry, nail polish, or cosmetics on the day of your surgery.
Make appropriate arrangements for a comfortable recovery:

Apply for enough time off work.
Arrange for transportation to and from the surgical facility
If needed, get help for household chores – food preparation, childcare and so on.
Buy the compression garment your surgeon recommends.
Buy comfortable clothes.
Set up your home to be a comfortable place to rest.
Fill your prescriptions in advance.
Stock up on essential supplies such as ice packs, gauze, vitamins, and anything else your doctor recommends.
Buy and keep everything you might need handy – medications, tissues, your phone, chargers and so on.
Even if the procedure is performed using minimally invasive techniques, follow these steps. This is important for speedy and smooth recovery following breast augmentation. Most women return to work and light activity within a week after this procedure. Also, along with benefits, you should also discuss the risks and complications associated with breast augmentation with your surgeon. This will help you understand how the surgeon will handle those risks. By selecting a surgeon with extensive expertise in performing breast implant surgery, you can reduce those risks.
If you are considering breast augmentation in New York City, choose an AAAASF accredited plastic surgery practice that provides the service of surgeons who are experts in performing this procedure.