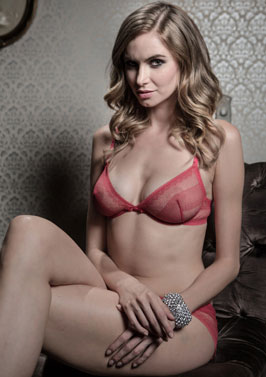 According to the American Society of Plastic Surgeons (ASPS), breast augmentation topped the list of the five most popular procedures in 2018. Up to 313,735 breast augmentation procedures were performed in 2018, up 4 percent from 2017. Women choose to have the procedure to enhance breast volume, correct asymmetry, and reshape the bust line to a more attractive appearance. For many women, having the procedure is a way to increase their self-confidence. Breast augmentation in NYC is performed by surgeons who are experts in cosmetic and reconstructive breast surgery.
Breast enhancement is performed using FDA-approved implants, and today there are tailor-made options for individual patients as opposed to a one-size-fits-all solution. Women can choose from various options such as saline, silicone, gummy bear, IDEAL and composite breast augmentation to meet their aesthetic goals. However, women considering breast augmentation need to make sure that they considering this procedure for themselves not for pleasing others. "Breast augmentation is a deeply personal procedure, and it's important that you're doing it for yourself and not for someone else, even if that person has offered to pay for it. Patient satisfaction is high, specifically when they want the procedure themselves" says ASPS.
Women can consider getting a breast augmentation, if they
Are bothered by the feeling that their breasts are too small
Are dissatisfied with their breasts losing shape and volume after pregnancy, weight loss or with aging
Are unhappy with the upper part of their breast appearing "empty"
Have asymmetrical breasts or breasts that did not develop properly
Have breasts that have an elongated shape
However, not all women are ideal candidates for breast enlargement in Manhattan, NYC. At your initial consultation, your surgeon will discuss certain matters such as your medical history, aesthetic desires, and many other considerations during determining your candidature for the treatment. This is important because certain physical and emotional factors can affect your breast augmentation procedure, recovery and final result. So be prepared to discuss these topics with your surgeon. If you have a health problem that might make it unsafe for you to undergo the procedure, your surgeon will advise against it. In this case, your surgeon will explain that the risks outweigh the benefits of surgery.
Generally, you would be considered an ideal candidate for breast implant surgery if you
Are in good health
Are at least 18 years of age (for saline implants) and over the age 22 (for silicone gel implants)
Have fully developed breasts
Have realistic expectations
Desire an increase in breast size
You are not an ideal candidate if you:
Have an active infection anywhere in your body
Have existing cancer or pre-cancer but have not received adequate treatment for these conditions
Are currently pregnant or breast-feeding
Once you are cleared for the procedure, the next decision would be about implant size and shape. Leading NYC plastic surgery practices offer various types of FDA approved implants in different sizes and shapes. While choosing an implant, you should remember that what worked for your friend may not work for you. Plastic surgeons in NYC will help you make the right choice based on an evaluation of various considerations such as your overall build, chest circumference, shoulder width, height, weight, and current breast size.
If you are considering breast augmentation, choose an AAAASF-accredited plastic surgery practices with surgeons who are experts in this procedure. In leading practices, surgeons help patients visualize their breast augmentation results using advanced imaging technologies, such as Axis Three, Vectra 3D and Oculus Rift 3 dimensional imaging glasses. They can try out various implant options, preview the results, and take an informed decision.