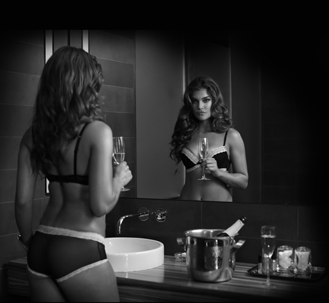 A natural solution to restore volume and shape to the body, fat transfer is now a widely used technique in both cosmetic and reconstructive procedures. The procedure involves removing fat from one area of your body and transferring it to another area that needs enhancement. Performed by expert plastic surgeons, fat transfer in NYC is a safe, well tolerated procedure that produces natural-looking results.
Body contouring procedures involve removing unwanted fat through liposuction to improve shape and appearance. While earlier the removed fat was discarded as medical waste, recent years saw the emergence of a "green" plastic surgery trend where this fat was recycled and put to good use. While the fat removed during body contouring cannot be transferred from one person to another, it can be moved to another area of the patient's body. Fat transfer from one part of your body to another can smooth out wrinkles or improve areas that loose volume with aging.
In fat grafting, fat is harvested using liposuction from areas where it is available in abundance. Common sites for fat extraction include the abdomen, thighs, and hips. This popular minimally invasive cosmetic procedure is an ideal option for the following:
Facial rejuvenation that includes cheek and lip augmentation
Enhancing the size and shape of the buttocks – Brazilian butt lift surgery
Composite breast augmentation – injecting autologous fat over the breast implant
Smoothing out depressions in the breasts caused by trauma or previous surgery
Fat transfer is a three stage process:
Harvesting: A site for fat removal would be selected and will be injected it with a local anesthetic. Through a small incision a cannula connected to a syringe is inserted and your surgeon will carefully extract fat (liposuction).
Purification and transfer: Once enough fat is collected from problem area, your surgeon will purify the fat cells, which is then prepared for transfer to small syringes that will be used for fat injection.
Placement: The last and final step of fat transfer is re-injecting purified fat cells to your required area that needs to be augmented. An important consideration is that not all of the fat, no matter how carefully the surgeons do it and how advanced the techniques are developed for fat transfer, today, that not all of the fat will survive. So to anticipate that, some surgeons after discussing with you will overfill the area with fat by a certain percentage.
Today, liposuction and fat transfer are the key components of Brazilian butt lift surgery in NYC, one of the popular procedures around the world. Rather than using synthetic butt implants to add volume, this minimally invasive treatment uses your own fat to safely create a perky, prominent look.
The two main benefits of fat transfer are: removal of excess fat from problem areas and enhancement of areas that have volume deficiencies or other imperfections. Other benefits include:
Autologous fat (from your own body), reduces the chance of allergic reactions such as caused by insertion of foreign materials
Fat transfer results are natural, long lasting and safe
Requires only little down time
The harvested fat can be safely frozen and stores for later use in fat transfer treatments
However, not everyone is an ideal candidate for this procedure. The purpose of fat grafting is to augment or fill in volume-deficient areas. You should have sufficient fat in the donor site that can be safely removed and the area that you want to improve should be able to accommodate the graft. You should be in good health and not have any circulation problems, either from a medical condition or smoking. A positive attitude and realistic expectations are also important attributes that determine your candidature for the procedure.
If you are considering fat transfer in NYC, choose an AAAASF-accredited plastic surgery practice. Such practices would have skilled and experienced plastic surgeons in the technique. In a reliable practice, the plastic surgeon and staff would be focused on making your surgical experience easy, comfortable and productive.