InMode, a global provider of innovative, energy-based, minimally invasive and non-invasive medical solutions, recently announced that they received Health Canada Certification for their multiple new products. Of the diverse products that received the certification, two are clinically proven technologies – Morpheus8 and AccuTite. These products have dominated the US market as the leading choice of aesthetic solutions for physicians. The introduction of these products also shows InMode's commitment in creating innovative, life-changing technologies that enhance beauty and well-being.
The first product of its kind to get such a certification, Morpheus8 is designed specifically to morph aging skin and contour the body. This new Subdermal Adipose Remodeling Device (SARD) can fractionally remodel and contour the face and body. It can improve skin texture and acne scars and reduce wrinkles on the face and body thus providing patients with long-lasting results, without surgery and downtime.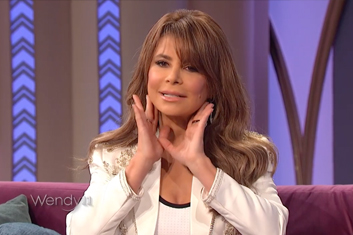 The smallest minimally invasive technology available, AccuTite delivers precision heating in addition to the science and safety recognized with the Radio-frequency Assisted Lipolysis (RFAL) family of technologies. With this technology, specific treatments can be done under local anesthesia, in an office setting, in less than 20 minutes. Several safeguards built into this technology ensure uniform and gentle heating and thus makes the procedure comfortable and effective.
According to Dr. Spero Theodorou, InMode's Chief Medical Officer, "We are pleased to bring Morpheus8 and AccuTite to our Canadian patients. These technologies have opened new horizons, providing minimally invasive options for patients who are looking for long-lasting results with minimal downtime, with safety and efficacy in mind."
Shakil Lakhani, President of InMode North America says that expanding their product portfolio with disruptive technologies is critical for accelerating the growth of the InMode brand globally. Canada is a key market for them, and the introduction of these products is a prime example of their commitment to deliver innovative life-changing technologies.
InMode also announced that along with these two products, they also obtained Health Canada certification for an alternate version of their BodyTite technology which is currently sold in the Canadian market. Powered by directional RF, BodyTite assists in three-dimensional tissue remodeling through fat coagulation and volumetric heating. The coagulation of fat using RF-induced heat results in radio-frequency assisted lipolysis (RFAL).
InMode had announced Paula Abdul as their brand ambassador in August 2019 and the company experienced a reversal in their fortune after this announcement.