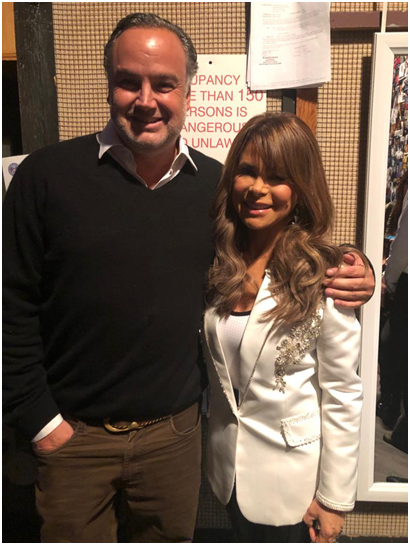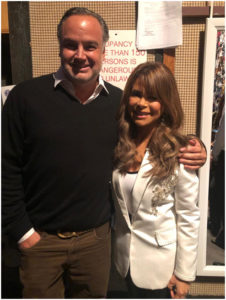 InMode, a prominent medical technology company's fortunes have reversed soon after the announcement that International pop icon Paula Abdul had agreed to join the Skin-Tightening Company as their brand ambassador to share her positive experience with the Company's innovative technologies. InMode's collaboration with pop icon Paula Abdul will definitely prove beneficial to the company. As reported by Bloomberg, the newly public InMode Ltd. surged Wednesday, August 14, 2019 after announcing Paula Abdul as a brand ambassador for its alternatives to cosmetic surgery. Streetwise Reports says the shares of InMode rose 25% even as the broader stock market dropped.
This newly-public InMode Ltd. is a leading global provider of innovative, energy-based solutions that offer cutting edge medical devices for minimally-invasive and non-invasive procedures. They provide amazing results for the patient and the practice. InMode's technological advancements began over two decades ago with state-of-the-art light, laser, and radiofrequency devices invented by leading doctors and scientists, who essentially launched and shaped the industry. Their technology continues that legacy to provide superior satisfaction for both the patient and the practice. InMode came public only recently in a $14 IPO.
According to Streetwise Reports, InMode Ltd reported their second quarter earnings for the period ending June 30, 2019. In a separate release, InMode also announced the appointment of pop icon Paula Abdul as a brand ambassador which attracted a lot of public attention. The company reported
Record revenue of $38.8 million in the second quarter of 2019, an increase of 55% over 2018 2nd quarter
Net income of $15.8 billion or $0.45 per diluted share in the second quarter of 2019, compared to $7.6 million or $0.21 per diluted share in Q2/18 (apart from noticeable improvements in gross margins and operating margins)
A total cash position of $82.8 million including cash, cash equivalents, marketable securities and deposits, excluding the $70 million proceeds raised in InMode's IPO.
However, on the first day of trading, the shares fell and priced at the bottom of the offering, but since then, it's been a steady upward climb, 55% above the listing price and hovering near record daytime highs. InMode's CEO and chairman Moshe Mizrahy said that they were pleased with their second quarter results that are consistent with both their reported expectations and the positive trends they were continuing to see in their business.
Paula Abdul underwent treatment using InMode's BodyTite and FaceTite technology for her arm and lower face as an alternative to traditional cosmetic surgery. Plastic surgeon Spero Theodorou MD of bodySCULPT in NYC who is also InMode's Chief Medical Officer, discussed the choice. He said, "Paula is an excellent candidate for InMode's innovative technology using Radio-Frequency (RF) to provide a natural tighter appearance. She exercised regularly, was healthy but had some areas that troubled her due to past injuries and the effects of aging."
On her part, Paula Abdul wants to bring her renewed feeling of confidence and self-assurance to others who want the same benefits. She is happy to be InMode's brand ambassador because she has experienced positive results with the company's BodyTite system for her arms, and FaceTite and Morpheus8 hand pieces for her lower face, jaw line and neck. She wants to get the word out about the excellent results InMode's amazing technology in face and body contouring can achieve. The treatment enabled her to restore a sleeker, more youthful look without invasive surgery and general anesthesia.
InMode's minimally invasive BodyTite/FaceTite technology removes fat and contracts the skin under local anesthesia. The treatment does not leave any visible scarring; downtime is minimal, and the treatment is less costly than traditional surgical procedures. Results are observed immediately and you experience continued improvement up to 12 months later.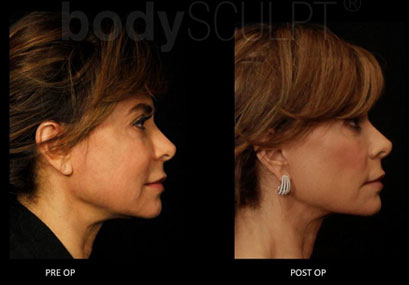 Leading NYC plastic surgeons Drs. Spero Theodorou and Christopher T. Chia of bodySCULPT in NYC are inventors of innovative BodyTite on Arms, a scarless arm lift procedure that enhances the contour of your arms under local anesthesia to tighten and remove the excess skin under the arms, without leaving any scars. Similarly, invented by Dr. Theodorou in conjunction with InMode, two powerful technologies from InMode – FaceTite and Morpheus8 are combined together for a breakthrough procedure EmbraceRF that uses RF energy to get rid of unwanted fat in the lower face. This unique one-time facial rejuvenation solution effectively treats the subdermal adipose tissue of the face – without surgery.
However, the positive reviews and the dynamic presence of Paula Abdul could lift InMode's shares even higher. Shakil Lakhani, President of InMode North America, adds, "We are thrilled to announce a strong and powerful woman like Paula representing our brand. Paula has an ageless presence and embodies InMode's commitment to enhance beauty and well-being. This collaboration will ensure a greater audience is aware of the benefits of InMode's technology on a national and global level."