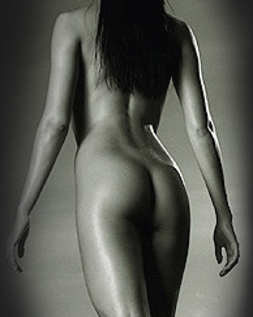 Brazilian butt lift (BBL) in NYC is a great option for women who desire a well-contoured posterior without implant-related risks. If you are a candidate, the procedure offers a natural-looking, attractive outcome. The procedure is safe and effective. It involves removing fat from areas where the candidate has it in excess, purifying it, and then injecting it into the buttocks. It is an ideal option for those who don't want to go under the knife for implant buttock augmentation. Despite its advantages, one of the common concerns women have is whether BBL is a safe procedure if they had had a C-section before.
Experts says that patients who had uncomplicated C-section deliveries are good to go for BBL. Some are of the opinion that the procedure can even be performed with tummy tuck, which is often a bigger procedure than that. One of the important things when considering BBL is choosing an experienced and qualified plastic surgeon. He/she will make sure that you are a candidate for BBL after they see you in person to make sure that you don't have any issue that would rule you out as a candidate.
Plastic surgeons may advise you to wait at least 3-6 months after a C-section, as the incision should be healed before any other procedure is performed. By doing so, there is sufficient time to heal and any residual postoperative inflammation will also be minimized. To get optimal results, you should be a candidate for this procedure; your weight should be stable, and your blood pressure under control.
The fat for your BBL procedure can be harvested from another body part where there is sufficient amount of fat; this includes the fat around your c-section incision. The benefits of this natural fat transfer NYC procedure are:
Improves buttock volume and contour
Enhances the buttocks and simultaneously reduces fat pockets on your hips, thighs and stomach
Provides a more youthful, aesthetically appealing shape to the buttocks
Improves the overall balance between the upper and lower body and thereby improves the overall proportions.
Consult a skilled plastic surgeon who is trained and experienced in Brazilian butt surgery, as it's very important because only such surgeons can ensure a safe and effective procedure. They will give you a better assessment by examining your body and your specific needs. You can get an idea of the results to expect by looking at the before and after photos of the surgeon's patients.