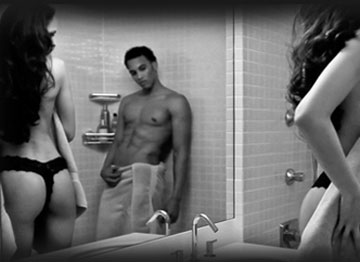 Plastic surgery reports indicated that the demand for buttock augmentation procedures has soared in recent years. Celebrity social media photos have made a bigger, curvy derriere a much-sought-after attribute among women. Earlier, implants were the only option available to reshape the buttocks, but now, it's Brazilian butt augmentation in New York City that has caught the attention of women. This minimally invasive procedure involves using the patient's own fat for the enhancement. It has become a favored option among women who don't want butt implant surgery and desire natural looking results.
Brazilian butt augmentation in NYC is a combination of liposuction and fat grafting and results in youthful, perky, firm buttocks and a more sensual body profile. The procedure starts with liposuction to extract excess fat from other areas of the body where it's available in excess. The fat is then processed and injected into the buttocks to enhance volume and shape. Injections are made at different depths and areas based on the degree of enhancement required.
The procedure can enhance a flat derriere, enhance buttock volume and shape following pregnancy or weight loss, correct proportional imbalances, or improve your appearance in an evening dress or beachwear. The major benefits of buttock enhancement are:
Reshapes your body: Although Brazilian butt augmentation is performed to enhance the derriere, the procedure would help to reshape your whole body. The process of extracting excess fat from other areas helps correct irregularities in the donor site. For instance, if you have excess fat pockets in the abdomen, liposuction of the site for fat transfer to the buttocks, improves the contour and appearance of the tummy. In fact, removing stubborn fat pockets from select areas will give you a far more sculpted and streamlined look overall.
Not as invasive as implant surgery: Despite the fact that BBL is still considered a surgical procedure, it is not highly invasive like buttock implant surgery. The implant technique involves surgery to place silicone implants for enhancing the size and shape of the posterior. On the other hand, Brazilian butt augmentation can help achieve the wonderful transformation you always dreamt about, with minimal surgical trauma and short downtime. Depending on patient goals and other considerations the procedure can be administered safely with local anesthesia.
Can be performed under local anesthesia: BBL under local anesthesia is a relatively new concept invented by leading plastic surgeons Drs. Spero Theodorou and Christopher T. Chia of

body

SCULPT

® in NYC. BBL under local anesthesia can be performed safely in patients who desire a moderate increase in the buttocks with one or two areas of liposuction. When performed by a surgeon with expertise in both techniques, BBL can be done effectively, with little or no discomfort, minimal downtime and a much shorter recovery time.
Clothes look more flattering: With a shapelier and proportionate body, your clothes including swimwear will fit better. This can enhance your confidence.
Brazilian butt augmentation is customizable: With buttock implants, patients have limited choices while deciding the shape and size of the implant. Butt augmentation using your own fat can be customized to your preferences.
Natural looking results: The biggest advantage is that Brazilian butt augmentation uses natural tissue and the results look and feel natural. In fact, most of the grafted fat will remain in the long-term. And unlike implants, there is no risk for shifting or an unnatural appearance following surgery.
Patient safety and optimal outcomes depend largely on choosing the right surgeon. Consult a plastic surgeon in an AAAASF-accredited surgical practice who is experienced in performing Brazilian butt augmentation in New York City under both general anesthesia and local anesthesia. BBL requires comprehensive training and experience in fat transfer techniques as well as a professionally trained eye for aesthetic detail. So do some serious research when choosing your plastic surgeon because all practitioners may not have received this specialized training. The benefits of having Brazilian butt augmentation in NYC in an AAAASF-accredited practice with expert surgeons are:
Attractive, natural looking, long-lasting results
Minimal discomfort, pain bruising and scarring
Less downtime
Fast recovery
Not everyone is good for this procedure. To be an ideal candidate for Brazilian butt augmentation you need to have a sufficient amount of donor fat.