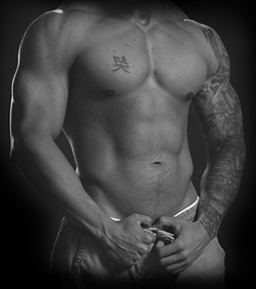 The number of men opting to have body contouring in NYC has increased rapidly in recent years. Male body contouring is an effective option for men looking to get rid of stubborn fat and achieve a trim, athletic appearance. Recent market research shows that men across the world are becoming increasingly conscious about their looks as they believe appearance is one of the essential aspects of modern life. The "Male Aesthetics Market: Global Industry Analysis, Trends, Market Size and Forecasts up to 2024" report from Research and Markets predicts that the global male aesthetics market will grow with a CAGR of 7.3% over the forecast period 2018-2024.
According to the report the factors driving the growth of the male aesthetics market are:
Increase awareness
Acceptability and accessibility of male aesthetics treatment procedures
Physiological factors that is increasing importance that men place on physical appearance
According to the report, physiological factors plays an important role in influencing male aesthetics market because around 52% of global male consumers consider looks to be important or very important, and about 29% touch up their looks during the day. The desire to look presentable has led to a notable growth in the male aesthetic market. The major reason for this rising demand for male aesthetics is because today's generation is growing in a social media era that forces them to maintain a youthful appearance due to the constant sharing of photos. This creates opportunities for the growth of male aesthetics market in the future too.
Another report from 360marketupdates.com notes that cosmetic or aesthetic surgery evolved from reconstructive procedures, and therefore, some reconstructive and cosmetic procedures involve similar techniques. For instance, liposuction is a reconstructive procedure done to gain normal appearance after abnormal weight gain. However, it is also considered as a cosmetic procedure to streamline body shape. According to this report, the global male aesthetics market is expected to grow at a CAGR of 7.17% during the period 2017-2021.
Regardless of their age, all men want to look youthful, trim, fit and attractive. They believe that aesthetic procedures not only boost body image satisfaction but also have a positive impact on their career and self-confidence. A few examples of body contouring options that men can choose from include liposuction, Abdominal Etching, Gynecomastia treatment, Buttock Enhancement, Tummy Tuck, Face Lift, Botox, Chemical peels, Soft tissue fillers, Laser skin resurfacing and so on.
According to the GARNER INSIGHTS report on Global Male Aesthetics Market Outlook to 2023, the rising demand for non-surgical procedures is a key driver of the market. This report focuses on the growth of the market in North America, Europe and Asia-Pacific, South America, the Middle East and Africa. The report categorizes the market based on manufacturers, region, type and application:
On the basis of type, the market is segmented into Surgical, Non-Surgical and Reconstructive Procedures.
On the basis of application, the market is segmented into hospitals, Dermatology Clinics and Cosmetic Centers, and ambulatory surgery centers.
The market report identifies the leading players in male aesthetic market as: Cutera, Cynosure, Merz Pharma, Galderma, Lumenis, Syneron Medical, Valeant Pharmaceuticals, Alma Lasers, AQTIS Medical, AART, Andrew Technologies, Body BeneFits and BTL.
Geographically, the market is segmented into North America (United States, Canada and Mexico), Europe (Germany, France, UK, Russia and Italy), Asia Pacific (China, Japan, Korea, India and Southeast Asia), South America (Brazil, Argentina, Colombia etc.) and Middle East and Africa (Saudi Arabia, UAE, Egypt, Nigeria and South Africa).
With advancements in technology, minimally invasive and non-surgical procedures now lead the market, overtaking conventional invasive procedures. To help male patient take informed decisions, plastic surgeons need to educate men about the various options during the consult, and thoroughly discuss the risks, benefits and side effects of the particular procedure they are considering.